Africa has its own challenges, but the continent holds massive potential to contribute to global climate action with its clean energy sources, critical minerals, agricultural capacity, and natural capital.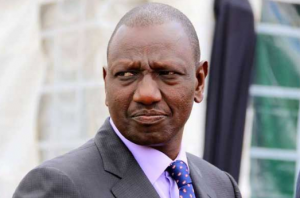 Africa holds over 40% of global reserves of cobalt, manganese and platinum and is home to 60% of the best solar resources globally. Already, solar is said to be the cheapest source of power in many parts of the continent, while 80% of new power generation capacity is renewables.
There is a unified African voice led by the President of Kenya, Dr. William Ruto, that the continent is ready to provide leadership and work towards global efforts to decarbonise.
"We therefore have an opportunity to lead the world and show that we can industrialise and prosper – and achieve this in a low carbon and sustainable manner, and make this century, African Century," he said while addressing the 36th ordinary session of the Assembly of Heads of State and Government of the African Union.
Unfortunately, renewable energy investment in Africa is lagging behind and funds are needed for Africa to unlock green growth opportunities. In 2022, the continent only received a paltry 0.8 percent of the $495 billion invested in renewables globally.
"We have an abundance of clean, renewable energy and it's vital that we use this to power our future prosperity. But to unlock it, Africa needs funding from countries that have got rich off our suffering. They owe a climate debt. But climate change in Africa is more than just solar panels," said Mohamed Adow, Director of energy and climate think-tank, Power Shift Africa.
The Africa Climate Summit is calling for ambitious investments in renewable energy. Currently, Africa needs $133 billion every year in clean energy investment to meet its energy and climate goals between 2026 and 2030.
"The renewable energy industry is committed to scaling up the total global capacity to at least 11,000 GW by 2030. Unfortunately, renewable energy investment in Africa is lagging behind. Let us harness the potential of renewable energy in Africa not just for the climate but as a socioeconomic catalyst, for energy security, access and community empowerment towards a sustainable and prosperous continent," said Bruce Douglas, CEO of the Global Renewable Alliance.
Proposed funding approaches championed by President Ruto, who is the Chair of the Committee of African Heads of State and Government on Climate Change (CAHOSCC), include:
A global effort to raise the necessary funds for climate action-targeted taxes, removal of fossil fuel subsidies, and a global fossil fuel tax.
A global treaty should be established to ensure collective action and effective allocation of funds.
Collective efforts by all stakeholders including governments, multilateral institutions, private sector, civil society, philanthropic institutions and local communities to deliver climate action and build sustainable future.
Representation of Africa in major climate diplomacy events globally.
Africa can achieve its sustainable development goals by investing in RE. However, a focus on fossil fuels will see the continent lag behind everyone else as the world begins to switch off fossil fuels to go clean.
Data shows that renewable energy creates two to five times more jobs than fossil fuels per dollar invested. Other green economy investments like agriculture, climate adaptation and public transit provide five to 25 times more jobs.
The Africa Climate Summit in Nairobi, Kenya, holding from September 4 to 6, 2023, offers the best opportunity to discuss ways to boost investments that will help communities on the climate frontline to adjust effectively.
This meeting should emphasise ways of ensuring communities can live in dignity and to thrive.
According to Dr. Olumide Abimbola, Founder and Director of Africa Policy Research Institute, "Africa has much of the minerals that the world requires to power the green transition. What we are seeing is that African governments are looking for ways to make sure that these minerals are not just exported out of the continent, but that value addition happens on the continent, that the minerals power national and regional industrialisation processes.
"I am hoping that we see this message come out strongly during the African Climate Summit. But beyond that, I am hoping to see deeper discussions regarding concrete plans for how to make this happen – and the roles that external actors can play here."
By Kofi Adu Domfeh