The Board of Directors of the African Development Bank (AfDB) has approved a loan equivalent to $20 million to Santa Clara Medical Limited to finance the development of a hospital and referral clinics in Lagos, Nigeria.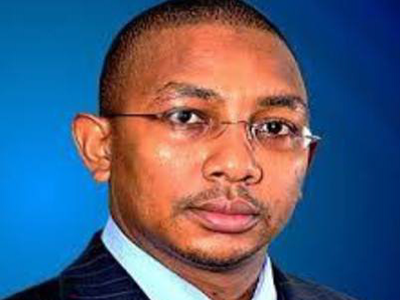 The gesture, says the AfDB, aims at addressing the inadequate supply of quality secondary and tertiary healthcare facilities in Lagos State, Nigeria's largest healthcare market, with only about 700 to 1,000 quality beds for a population of over 21 million people.
By supporting investment in healthcare infrastructure, the AfDB adds that it will help the Nigerian government develop human capital through improved service delivery in the healthcare system.
"This situation currently forces over 30,000 Nigerians to spend over $1 billion on medical tourism for specialty treatments overseas. Completing this project would allow the country's healthcare sector to benefit from some of these resources," said Dr Abdu Mukhtar, AfDB's Director of Industrialisation and Trade Development.
He added: "This is an important development. In spite of recent improvements, Nigeria's health infrastructure remains rudimentary and insufficient to cater to the country's growing population."
The hospital and referral clinics will be situated in different locations in Lagos and will, upon completion in 2020, provide a full spectrum of high quality general and specialist healthcare services at competitive prices. It is expected to have positive economic and social benefits for the city of Lagos and will create around 250 temporary jobs during the construction period and 600 jobs over its operation phase.
More importantly, it will significantly improve private healthcare services by offering quality general medical services in addition to specialty services such as orthopaedic, nephrology, urology, cardiology and neuro surgery that are largely unavailable in the country.
The Santa Clara Medical facility is being promoted by AXA Mansard, a member of the AXA Group, Africa Capital Alliance, IFC and Healthshare Health Solutions, the hospital management company of the project.
The facility will be a model case with strong demonstration effect for the development of the health infrastructure and services in Nigeria.
The investment, notes the AfDB, is consistent with its Private Sector Development Strategy to: improve Africa's investment and business climate, especially in the healthcare sector that is currently under-served by the private sector, and increase access to social and economic infrastructure on the continent. The investment is said to be a reflection of the AfDB's commitment to improving the quality of life of the African people – one of its five priority focus areas.