The African Development Bank (AfDB) said is to invest $120 million in the next three years to boost cassava production and transform eight other commodities.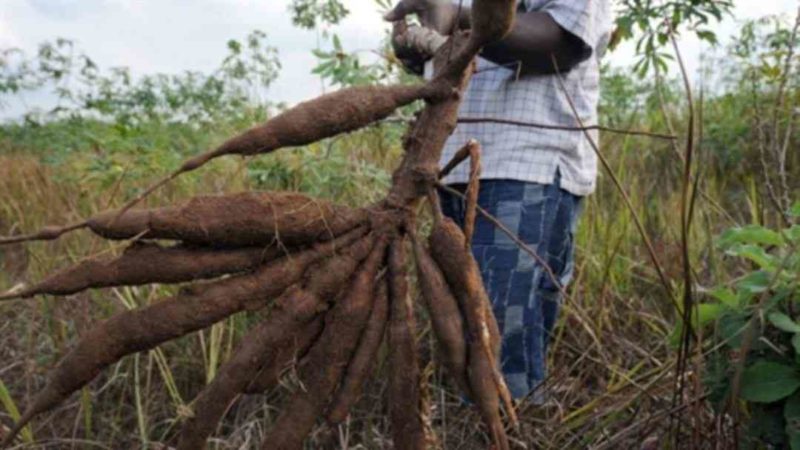 AfDB's Director of Agriculture, Dr Martin Fregene, made the remark at the ongoing conference on Global Cassava Partnerships (GCP) for the 21st Century in Cotonou, Republic of Benin.
The News Agency of Nigeria (NAN) reports that the conference is the fourth in its series.
Fregene said in a statement that the nine commodities were cassava, rice, maize, sorghum, millet, wheat, livestock, aquaculture, high iron beans, orange-fleshed sweet potatoes.
He said that transforming cassava on the African continent would help African nations to cut imports and redirect about $1.2 billion into African domestic economies.
"The bank's investment in cassava comes at a time when African governments are scaling up efforts to end food imports and create wealth.
"Cassava is a strategic crop for Africa food security and wealth creation for youth and women.
"Another dimension to the importance of cassava is in nutrition, where cassava can enhance the nutrition of children directly or as feed for poultry and other livestock,'' Fregene said.
He said that the largest volume of cassava coming from Africa supported more than 350 million people.
Dr Kenton Dashiell, Deputy Director-General for Partnerships for Delivery at the International Institute of Tropical Agriculture (IITA), said at the event that unlocking the potential of cassava required partnerships, according to the statement.
Dashiell said that close collaboration of partners in the cassava value chain would address constraints facing the crop.
He commended the GCP21 for filling the gaps in cassava research and development by organising conferences, thereby enabling experts to share knowledge on innovations in cassava.
NAN reports that the GCP21 is a not-for-profit international alliance of 45 organisations coordinated by Claude Fauquet and Joe Tohme of the International Centre for Tropical Agriculture (CIAT).
By Itohan Abara-Laserian