The African Development Bank (AfDB) through its Technologies for African Agricultural Transformation (TAAT) programme is targeting to increase aquaculture production in Africa by five million tonnes by 2025.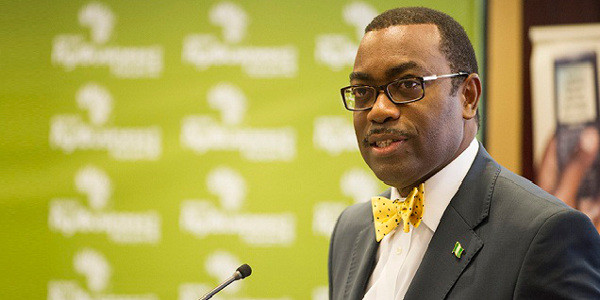 Dr Chrysantus Akem, the TAAT Programme Coordinator, said this at a workshop organised for focal countries under the TAAT programme in Abuja on Monday, August 6, 2018.
Akem said that TAAT programme, an initiative of the AfDB under the "Feed Africa", was targeting to increase inland water fish to enable Africa to become self-sufficient in fish production.
He noted that the priority of the programme was also to enlarge the production of cassava, rice, wheat, orange fleshed potatoes, maize, beans, sorghum and millet, livestock and small ruminants.
According to him, AfDB initiated the programme with $120 million hoping to use it as start up money to tap into $700 million that the World Bank has made available in its African Agricultural Transformation Programme.
"TAAT was conceived to make sure that the Feed Africa is carried forward, to bring together a number of value chains to see how to transform agriculture across Africa.
"AfDB realised that there are a lot of technologies, but they are either in shelves or in publications and Africa continues to import, spending more than $35 billion just on food crops, most of which it can produce.
"AfDB took the lead in reviewing all available technologies to see how to transform agriculture in Africa.
"Bill and Melinda Gates have made available more than $230 million through AGRA to also support the programme.
"This is a 10-year-programme which started in 2015 and will end in 2025,'' he said.
Alhaji Muazu Mohammed, the Director of Fisheries, Federal Ministry of Agriculture and Rural Development, said that the country's annual national demand for fish stood at 3.5 million tonnes.
Mohammed, represented by Mr Pwaspo Istifanus, the Deputy Director, Aquaculture in the ministry, said the country's total production was 1.1 million tonnes with a deficit of 2.4 million tonnes.
He said that fisheries contributed about 4.5 per cent to the Gross Domestic Product and employed an estimated 10 million citizens in both primary and secondary operations.
The director listed some challenges affecting aquaculture development in the country to include high cost of good quality fish feed and inadequate genetic improvement and diversification of over 200 indigenous culturable fish species.
Dr James Apochi, the National Project Coordinator, West Africa Agricultural Productivity Programme (WAAPP), said the programme had developed no fewer than 11 technologies that had increased fish production in the country.
"We want to upscale our technologies, introduce regional markets that will go beyond Nigeria,'' he said.
Prof. Bernadette Fregene, the Compact Leader of the programme, listed the implementers of TAAT to include WorldFish, IITA, universities, seed companies and fish feed millers.
Some participants and fish stakeholders who came from Ghana, Cameroon and Benin Republic, appealed to the programme to find lasting solution to the high cost of fish feeds.
By Ginika Okoye