The African Development Bank (AfDB) has established a process whereby it renders technical assistance to African countries to align development policies with their Nationally Determined Contributions (NDCs).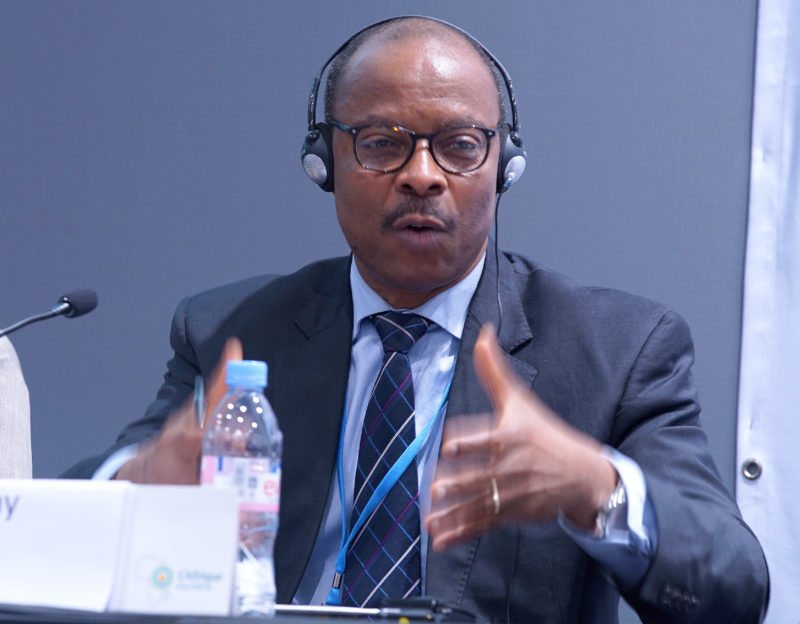 Dr. Anthony Nyong, Director, Climate Change and Green Growth at the Abidjan-based AfDB, who made the disclosure, stated that the process, tagged "Africa NDC Support Hub", would identify projects and programmes that can be implemented through national budgets to meet unconditional targets.
"The Africa NDC Support Hub will also assist in attracting international climate finance to implement conditional targets and importantly, address the neglected elements of adaptation in the NDCs," he added.
Dr Nyong made the submission against the backdrop of an ongoing informal discussion on the seeming incompartibility between Nigeria's Economic Recovery Growth Plan (ERGP) and the NDC document. While the ERGP was designed as the roadmap to drive Nigeria out of recession, the NDCs is meant as the pillar of sustainable development in the country.
The online discussion was kickstarted by Professor Chinedum Nwajiuba, Vice-Chancellor, Federal University Ndufu-Alike, Ikwo in Ebonyi State, who observed that the ERGP document in some instances is inconsistent with the NDCs.
But Dr Nyong pointed out that, in this regard, Nigeria is not an isolated case.
His words: "It may interest you to know that this situation is not just limited to Nigeria. It is the story of Africa. Consultants descended on 53 African countries and crafted INDCs in three to four months. In most cases these hurriedly-crafted documents did not fully align with national developmental policies and strategies.
"Secondly, these INDCs at inception identified two targets: conditional and unconditional. Little is being said of the support that is needed to meet conditional targets. While not justifying the non-alignment between the ERGP and Nigeria's NDCs, I believe we need to explore how we can use the ERGP and other policies to implement our unconditional NDC targets in the least."
Prof Babajide Alo, Director, Centre for Environmental Human Resources Development (CENHURD), University of Lagos, opined however the divergence between the ERGP and the Nigeria NDCs is not surprising.
According to him, such inconsistencies and divergences are not uncommon with most of the nation's development policies and national policy instruments.
"Development of policies by independent agencies with varying targets and goals that are not synchronised, as we all know, is all pervading in our nation state," he noted.
Prof. Alo insists that synchronising the two policy instruments will not be a solution to the problem unless "the implementors of the ERGP appreciate the danger of not synchronising our national development options under the ERGP with our globally declared NDC and our national and international commitments under the Paris Agreement."
He suggested that the Department of Climate Change (DCC) should "point this out and make specific and practical suggestions on how we might proceed to align the two development instruments."
According to him, "an NDC-guided execution of the ERGP will clearly lead to a more successful ERGP that will lead to a significant  improvement of people and their livelihoods without compromising national sustainable development targets/goals."
Prof Olukayode Oladipo, who is also of the University of Lagos, advocated for a comprehensive long term national development plan that will, according to him, address holistically the socio-economic and environmental needs of the country (say till 2050), from where short-term  (maybe five years) plans are targeted for implementation and budget implementation attached plus political and people's will for success.
He said: "God is telling us 'do something and I will help you'. As I understood from one of the Vice President's speeches, no amount of prayer will develop Nigeria unless we permit the prayer to make us see value in hard work, transparency, accountability and determination to succeed as a nation and not as individuals in which less than 1% of the population are so rich that they can afford 2018 Utility Vehicles that are yet to be launched in countries where they are produced but are already in Nigeria, but 99% have to struggle for daily bread, we shall continue to rotate in the pool of confusion."
Prof Francis Adesina of the Obafemi Awolowo University, Ile-Ife, clamoured for the alignment of the two policy documents.
He stated: "I have also thought at some point that there are problems in the way we are going about addressing our challenges taking into consideration our commitment to the NDC. The international climate change response process does not foreclose national efforts to addressing specific national challenges, so I support the need to align these two strategies.
"This will translate to taking the country out of recession which again is about building resilience, and fulfilling our obligations under the Paris Agreement. A plausible way out is for the DCC to point this out and make specific and practical suggestions too on how we might proceed to align the two development instruments."
Mr Sulaimon Arigbagu of HEDA Resources suggested that the demand for a Climate Change Commission should be revisited.
"I suspect that such a commission would have (aside from its other critical responsibilities) been able to engage and monitor the ERGP development process to ensure alignment with NDCs and our other climate response strategies/policies. NigeriaCAN and partners should consider this. We may have allowed the train of that effort to go cold but hope we can muster some good steam to fire the idea once more.
"I suspect my brothers and sisters in the civil service may not be too keen on the idea of a climate change commission now, and understandably too, but truly, once they get out of service they shall see the need for it. That much experience has shown."
In the lead up to the 21st Session of the Conference of the Parties (COP21) to the United Nations Framework Convention on Climate Change (UNFCCC) that held in Paris, France in December 2015, all countries that signed the UNFCCC were asked to prepare and publish their Intended Nationally Determined Contributions (INDCs), indicating how the parties will reduce greenhouse gas emissions. The INDCs transformed to NDCs after the Paris Agreement was signed in Paris.