Abuja Environmental Protection Board (AEPB) and United Nations Industrial Development Organisation (UNIDO) have collaborated to eliminate plastic wastes in Nigeria.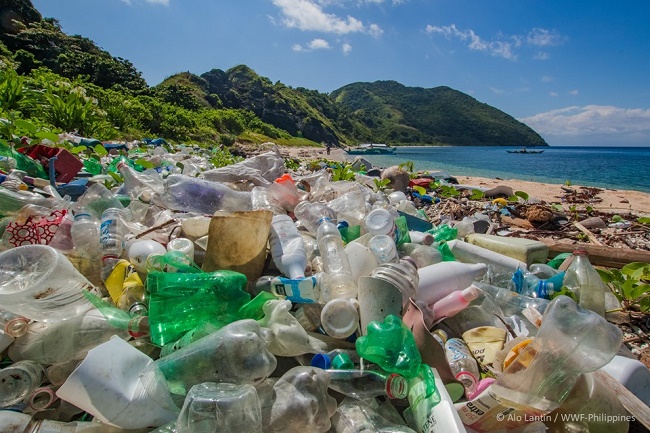 National Coordinator, UNIDO Regional Office Hub, Mr Oluyomi Banjo, who stated in Abuja on Thursday, April 13, 2023, noted that plastic litter had become a major global environmental problem.
According to him, one of the solutions being proffered for elimination of plastic wastes in the country is circular economy.
"Circular economy, which is also an industrial economy, is a process where parts materials are rebound into use several times along the value chain," he said.
Banjo listed things to be done to achieve a circular economy to include: innovation, digitalisation stewardship, partnership and collaborations among businesses, governments and consumers.
"The duration of this project is 36 months and it started in April 2022.
"AEPB, Lagos State Environmental Protection Agency (LASEPA), Lagos Waste Management Authority (LAWNA) and Food and Beverage Recycling Alliance (FBRA) are the executing partners for the project in the country," he said.
Banjo said that the UNIDO project would establish data management system with AEPB at Jabi as the pilot project in FCT, while Yaba and Lekki in Lagos would be at the municipal level.
He said that in Nigeria, plastics accounted for 13 per cent of the total solid wastes, with the country ranking as the ninth country with coastlines generating mismanaged plastic wastes.
"By 2025, Nigeria will be the largest user of mismanaged plastic wastes in Africa.
"Mismanaged plastic emissions can be a greenhouse gas emissions (GHG) which is a global issue," he stated.
The UNIDO chief said that plastics were being released into the marines while they were not properly managed, adding that could travel thousands of miles, affecting ecosystems and blue economy.
In his address of welcome, the Permanent Secretary, Federal Capital Territory Administration (FCTA), Mr Adesola Olusade, said that plastic wastes were major contributor to global warming.
Olusade, who was represented by Mr Noel Haruna, Director of Administration and Finance, Health and Human Services, FCTA, said that there was the need to highlight the importance of the seminar on sustainable plastic value chain through circular economy.
"In the FCT, plastic pollution has also become endemic in drainage channels, canals and waterways, with varying degrees of plastic wastes.
"These littered wastes, which contribute significantly to climate change, also cause short term erosion due to blockages of streams and waterways as well as flooding," Olusade said.
According to him, recent scientific studies show that plastic waste pollution accounts for about four per cent of the world's total green house gas emissions, standing at 65,662 parts per million.
He said this was twice as much as carbon emissions produced from the aviation sector worldwide.
Earlier in his remarks, Director of AEPB, Mr Osi Braimah, said that the programme was very important and crucial to the health of FCT residents.
Braimah, who was represented by Hajiya Zainab Umar, Director, Environmental Conservation, AEPB, said that the programme would tackle climate change and biodiversity pollution.
"It is really heartwarming that AEPB is spareheading the programme in the FCT.
Director, Solid Waste Management, AEPB, Mr Ben Enwerem, said that seminar was aimed at creating awareness on the project which AEPB was doing with UNIDO.
"We engage in waste evacuation and disposal, as an organisation through registered and licensed city cleaning contractors, who do these on our behalf.
"We also engage in advocacy visits to relevant and important citizens like traditional rulers and heads of agencies to assist us in reaching their wards to ensure that wastes are properly disposed in their various domains," he said.
The overall objective of the seminar is to achieve a circular economy transition along global value chain.
This, it was believed, would provide levers that could curb raw materials use, preserve biodiversity and reduce pollution, including the GHG.
The seminar was also aimed at sensitisimg Abuja residents on waste recycling and introduction of waste separation at source.
By Abigael Joshua