As part of efforts to boost India's campaign against open defecation and its sanitation coverage, Indian Prime Minister Shri Narendra Modi launched the "Swachh Bharat'' Mission on Oct. 2, 2014.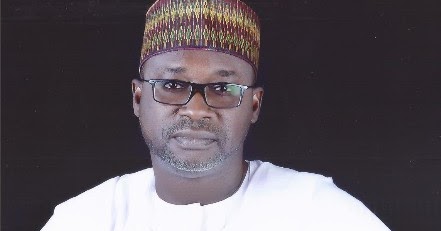 The five-year "Swachh Bharat'' (Clean India) project was conceived and executed as a fitting tribute to India's founding father, Mahatma Gandhi, on his 150th birth anniversary.
Since the inception of the "Swachh Bharat'' project, over 9,13,74,190 household toilets have been constructed across the Asian country.
Current statistics indicate that 27, out of the 29 states of India, are now Open Defecation-Free (ODF), with no fewer than 540,860 ODF communities.
Stakeholders in the environment sector, therefore, believe that Nigeria's anti- open defecation campaign will be more successful and purposeful if the country can adopt strategies that are akin to those of the "Clean India'' mission.
A major feature of the Indian anti-open defecation campaign entails the construction of household and community toilets as well as the establishment of a good mechanism for monitoring toilet use.
With a population of 182 million, Nigeria is Africa's largest country and one of the fastest-growing economies in sub-Saharan Africa. On the economic front, Nigeria's Gross Domestic Product (GDP) has quadrupled between 2005 and 2015.
Experts, nonetheless, moan that the rapid economic growth of Nigeria has not translated into rapid poverty reduction, thereby making the nation to lag in the accumulation of physical and human capital, even as poor access to water, sanitation and hygiene (WASH) services remains a big challenge.
It is, however, true that the whole sub-Saharan Africa region has limited access to WASH services, but the experts insist that Nigeria's levels of access lag far behind those of other peer countries.
According to them, this is because 57 million people in Nigeria continue to live without access to improved water supply, while 130 million people rely on unimproved sanitation facilities.
Alarmingly, a large body of evidence suggests that limited or no access to WASH services has several damaging effects on human development outcomes.
For instance, it adversely affects individuals' health, limits their access to educational and economic opportunities, while hampering their work efficiency and productivity.
The situation has somewhat compelled stakeholders to declare that Nigeria's sanitation sector is in a precarious state, as the country has failed to meet the sanitation targets of the UN Millennium Development Goals (MDGs), thus witnessing an overall decline in access to improved sanitation.
The National Action Plan for Revitalisation of Nigeria's WASH Sector reveals that at the national level, there has been a decrease of 9 percentage points in access to improved sanitation.
The plan states that access to improved sanitation decreased from 38 per cent in 1990 to 29 percent in 2015, while the people's access to improved sanitation in urban and rural neighbourhoods, which both stood at 38 percent in 1990, decreased to 33 percent in urban areas and 25 percent in rural areas in 2015.
"Approximately 46 million Nigerians — 25 percent of the country's population — practise open defecation.
"At the national level, open defecation rates remained relatively stable, with an increase of 1 percentage point during the 25-year period.
"However, open defecation more than doubled in urban areas — from 7 per cent in 1990 to 15 percent in 2015,'' the document said.
These alarming statistics, perhaps, compelled President Muhammadu Buhari to declare a state of emergency in the WASH sector on Nov. 8, 2018, as part of calculated efforts to galvanise action and investments in the sector.
The declaration comes amid rising concerns that Nigeria has been falling behind, in terms of the citizens' access to water and sanitation.
"The declaration means that there is political will, at the highest level, to commit more investment and encourage the states – the main targets of the initiative — to follow suit and prioritise WASH projects," Buhari said at the launch of the action plan.
The Minister of Water Resources, Alhaji Suleiman Adamu, said that the state of emergency, which was expected to last for 18 months, signalled the onset of a 13-year National WASH Action Plan.
He warned that if India was able to exit from its number one position among countries practising open defecation by the middle of 2019, it would be a "national shame" for Nigeria to still remain on the list of those countries.
"I was in India recently and the country has been mobilised on the issues of sanitation and open defecation. It is a civil responsibility on all of us.
"Three years ago, only 40 per cent of Indians were using toilets; now, 95 per cent of Indians are practising full sanitation practices.
"They have not only stopped to defecate in the open, they are also re-cycling their waste products; they have undergone a lot of transformation within three years.
"In the last three years, they have built 80 million toilets; we need this kind of quantum leap in our country.
"By next year (2019), wherever you go in the world, you may hear that Nigeria is number one among open defecation countries, and that is a national shame which we must not allow to happen,'' he said.
The minister, however, said that the Federal Government would soon enter technical cooperation with India to address the Nigerian situation.
He described the recent launch of the National Action Plan for Revitalisation of the WASH Sector by President Buhari as a new beginning in the country's efforts to attain an open defecation-free status.
Adamu noted that the action plan would bring about purposeful collaboration in all activities aimed at boosting access to potable water, sanitation and hygiene for all Nigerians, with a renewed commitment towards achieving open defecation free nation by 2025.
"If this is not done, we stand the chance of taking the centre-stage of open defecation countries when India would have exited by mid-2019," he said.
Besides, the minister said that the Federal Government was setting up a WASH Fund to pool and increase resources for the WASH sector and the funding of WASH projects.
He underscored the need for greater collaboration with the private sector so as to improve performance, insisting that the federal and state governments could not do it alone.
Nevertheless, Mr Zaid Jurji, Chief of WASH for UNICEF, said that 122,000 Nigerians, including 87,000 children below the age of five years, died from diarrhoea every year; blaming nearly 90 per cent of the deaths on the dearth of WASH facilities.
"Without toilets, the people are left with the option of defecating in the open, an act that leads to exposure to diseases such as diarrhoea, cholera, viral hepatitis, typhoid, polio and dysentery,'' he said.
He urged the Federal Government to accomplish the goals of its action plan on the WASH sector by increasing its budget for the water and sanitation sector.
Jurji pledged that UNICEF would continue to support those projects that were particularly targeted at reaching underserved communities across the country.
Similarly, Dr Priscilla Achakpa, the National Coordinator, Water Supply and Sanitation Collaboration Council (WSSCC) Nigeria, said that the government at all levels should show pragmatic commitment to executing the action plan on the WASH sector.
According to her, Nigeria, being a signatory to the UN Sustainable Development Goals (SDGs), must ensure that it demonstrates enough political will to change the current narratives on its WASH sector.
Sharing similar sentiments, Dr Aniagolu-Okoye, the Country Director of WaterAid, underscored the need for the government to demonstrate a strong political will in efforts to address the water and sanitation crises facing Nigerians.
"With one in three Nigerians without clean water, and two in three Nigerians without decent household sanitation, our expectation is that state governments will follow suit by developing action plans to address the water and sanitation crises in their respective states."
She said that poor sanitation was estimated to have cost affected countries the equivalent of 0.9 per cent of their GDP and "in Nigeria, this amounts to $3.38 billion a year.''
All in all, experts believe that Nigeria can improve the health, education and economic outcomes for its poor and vulnerable populations via a purposeful implementation of the National Action Plan for the Revitalisation of the WASH Sector.
They insist that several countries have demonstrated the fact that the adoption of pragmatic plans to expand the people's access to improved WASH facilities would inevitably boost the living standards of the citizens.
They, therefore, urge the government to invest more resources in promoting the wellbeing of its citizens – the greatest asset of the country.
By Tosin Kolade, News Agency of Nigeria (NAN)