Directing clearing of wastes and de-silting of drains in Onitsha and some other areas shortly after assuming office as Anambra State Governor has remained significant for Prof. Chukwuma Soludo.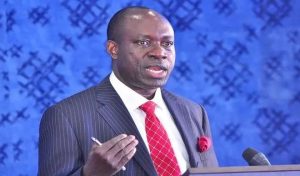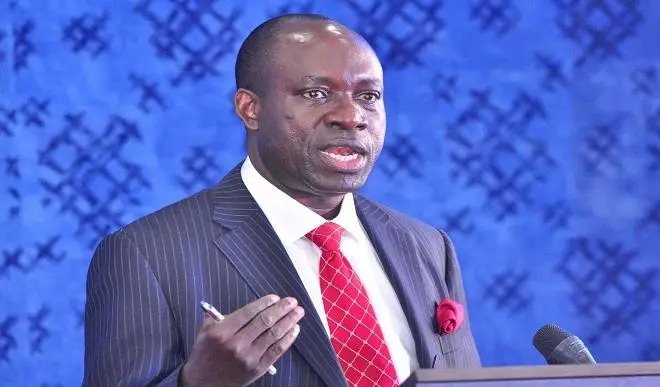 Soludo personally monitored the three-day exercise along with some other officials of the state.
They monitored the waste evacuation and drains de-silting in four council areas – Onitsha North and South, and Ogbaru and Idemili North.
This gladdened the hearts of the state residents, who hailed him for beginning with a clean and healthy environment.
Refuse heaps and filled drains had been an eyesore in the areas as well as a threat to the environment and health of the residents.
The governor and his entourage monitored the exercise from the Obiano Park, Upper Iweka areas of Onitsha South, through Fegge, Ochanja Market and Ochanja Roundabout.
Excavators evacuated wastes from drains and dumps, loaded same in tippers which headed to dumpsites.
Soludo had constituted a Waste Evacuation Committee headed by his Deputy, Dr Onyekachi Ibezim, to start the waste evacuation on April 2.
Analysts, however, observed that trucks used in the collection and transportation of solid waste during the exercise were not covered, causing the same refuse to litter streets.
They note that there are best practices regarding gathering, storage and disposal of solid waste as well as for transportation of solid waste between waste management facilities.
Under the Anambra State Waste Management Authority Law, 2015, Number 9, Part III (14), it is against the law to operate waste-carrying trucks without proper cover.
The trucks should, at least, be covered with a tarpaulin.
According to an Onitsha resident, Mr Louis Eke, although the waste evacuation was laudable, using trucks with cover would have achieved more.
"Since January, we have been experiencing waste dumping crisis, we were happy when Gov. Soludo ordered the clean-up to give Onitsha and its environs a facelift.
"However, the same wastes were dropping on the roads from the trucks carrying them to landfills. This is counter-productive," the trader remarked.
A female resident, who identified herself simply as Mama Chidera, said that some wastes dropped in front of her shop from the trucks.
"I packed some back to the site where they were evacuating refuse to call their attention. They promised to come and clear the spills of waste, but they did not come," she said.
A source in Anambra State Waste Management Authority (ASWAMA), who pleaded anonymity, admitted that trucks carrying wastes without proper cover was against the provisions of the law.
According to him, some challenges experienced in Anambra State resulted from lack of proper waste management structure and poor enforcement of environmental laws.
Dr Dubem Ikem, an environmental health expert and lecturer at St Paul's University, Awka, also believes that evacuating garbage with an uncovered truck causes nuisance, as the contents can spill on roads causing hindrances.
"Covering of garbage trucks when transporting wastes is the standard practice. In developed countries, there are serious penalties if they are not covered.
"This is because it creates the opposite of the desired goal, as pieces of refuse escaping from uncovered trucks can dirty the streets, get washed into drains and pollute or block waterways again," he argues.
Mr Paulson Okeke, a civil servant, notes that major commercial centres in the state such as Nnewi, Idemili, Ogbaru and Onitsha, generate huge amounts of waste daily.
"There are only two contractors managing waste in Onitsha, a densely populated city. The contractors are overwhelmed; that is why we experienced refuse crisis," he argues.
Okeke also notes that non-payment of contractors can result in their withdrawal services; hence, indiscriminate disposal of waste.
He advises that the state's waste management structure should be made more effective.
"ASWAMA which is the institution that has the sole responsibility to manage wastes by entering into contracts with private waste manager, who have capacity and right equipment to do the job efficiently, is being relegated.
"I believe that if ASWAMA is made to operate optimally, flooding, environmental hazards, public health issues and poor waste management in Anambra will be adequately addressed," he says.
Analysts continue to praise Soludo for commitment to environmental sanitation and urge sustenance through adequate enforcement of the Anambra State Waste Management Authority Law, 2015.
They also call on the state residents to desist from indiscriminate dumping of refuse and demonstrate patriotism in environmental sanitation.
By Lucy Osuizigbo-Okechukwu, News Agency of Nigeria (NAN)