Adidas and Parley for the Oceans have collaborated on the third kit for Real Madrid FC of Spain.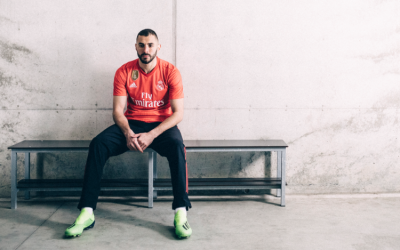 The kits, made from recycled ocean plastic, are being sold for £64.95 at the official Real Madrid Store and will be worn during the 2018/19 season.
The coral colour of the strip is designed to reflect the various shades of coral to highlight the importance of protecting the oceans.
A spokesman for Adidas said: "As a founding member, Adidas supports Parley for the Oceans in its education and communication programmes, as well as its comprehensive Ocean Plastic Programme that intends to end plastic pollution of the oceans through the three pillars of the Parley A.I.R. strategy: Avoid, Intercept and Design."
Cyrill Gutsch, Parley for the Oceans Founder, said: "Real Madrid has the power to amplify our message, to share it with their massive global following and to bring it to life with their own decisions and actions."
Parley for the Oceans is an organisation that addresses major threats to our oceans which they regard as the most important ecosystem of our planet. Recent studies showed that at least 5 trillion pieces of plastic waste, weighing over 250,000 tonnes, are now floating in our oceans.
Adidas and Parley for the Oceans have previously collaborated on sustainable clothing, including high-performance footwear. Through this partnership they have sold over one million shoes made from recycled ocean plastic.
Manchester United and Bayern Munich have also announced kits made from plastic in a pledge of sustainability.
Courtesy: Climate Action