Nigeria's Chargé d'Affaires to the U.S., Hakeem Balogun, and a former Minister of Finance, Dr. Ngozi Okonjo-Iweala, have lauded the emergence of Dr. Akinwumi Adesina as the 2017 World Food Prize Laureate.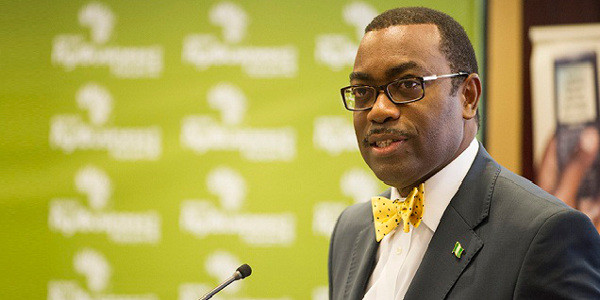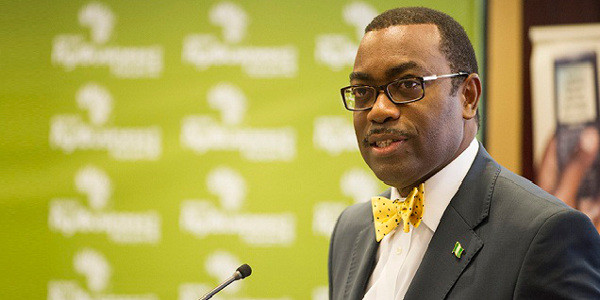 Balogun and Okonjo-Iweala told the News Agency of Nigeria (NAN) correspondent in the U.S. that Adesina's selection for the prestigious prize was a great honour for Nigeria.
Adesina, who is the current President of the African Development Bank (AfDB), was Minister of Agriculture under President Goodluck Jonathan's administration.
He was named winner of the $250,000 World Food Prize, regarded as the equivalent of a Nobel Prize for Agriculture, at a ceremony on Monday at the U.S. Department of Agriculture in Washington D.C.
Balogun described Adesina's emergence as a great honour to Nigeria.
He said: "It is a manifestation of government's efforts, past and present, at eradicating poverty and placing food on the tables of all Nigerians.
"Dr Adesina is another show of the numerous Nigerians that are shining examples and who are excelling in their various professions all over the world.
"You will recall that Dr Adesina, while serving as Minister of Agriculture, was known as the 'Farmer's Minister'."
The Nigerian envoy said Adesina's policies while serving as Minister expanded Nigeria's food production and attracted over $5 billion in private sector investments in agriculture.
Balogun said: "His (Adesina's) food policies resulted in close to, if not more than, 20 million metric tonnes.
"For us in the Embassy of Nigeria, we are glad that this is a Nigerian to showcase. I congratulate Dr Akinwumi Adesina."
On her part, Okonjo-Iweala, who served alongside Adesina, hailed the achievement of her former colleague.
She said: "A proud day for Nigeria; President Akin Adesina, President of the AfDB, is announced as the recipient of the 2017 World Food Prize."
According to Okonjo-Iweala, Adesina's feat as the new Laureate is an example and a testimony that about 99 per cent of our citizens are law-abiding and good natured.
Adesina is the 46th person and the sixth African to win the World Food Prize.
NAN reports that he midwifed the Agricultural Transformation Agenda under which the E-Wallet system of distribution of agricultural inputs, the first of its kind, was introduced.
For the first time in the history of agriculture in Nigeria, farmers received alerts on their phones to collect their allocation of inputs.
He will be presented with the prize money and Laureate sculpture at a ceremony at the Iowa State Capitol on October 19, 2017.
The event in Washington, D.C. was presided over by the U.S. Secretary of Agriculture, Sonny Perdue, and attended by some U.S. Congressmen, Ambassadors and members of the diplomatic corps.