Water is an important substance to human beings, animals and plants on the earth, without which, life will be difficult, hence the saying "water is life".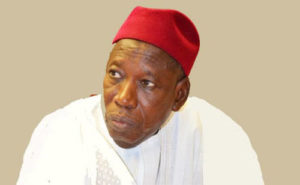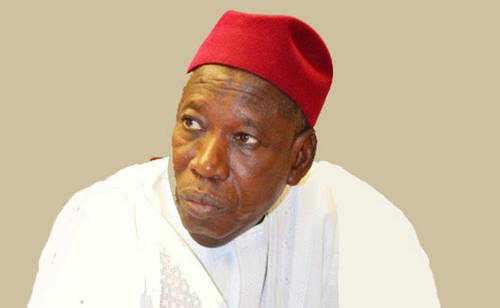 That is why governments, development partners, philanthropists among others, continue to invest to provide people with potable water.
However, due to increasing population and power supply challenges, many residents in rural areas, and even urban centres continue to experience water scarcity.
In Kano, like other densely populated cities in Nigeria, residents are calling for the urgent intervention of the relevant authorities in providing them with potable water.
Malam Muhammad Abdullahi, a resident of Fagge, observed that the issue has been a major challenge for decades.
"It is unfortunate that up to now, some of the residents are battling with water problem.
"It is high time for authorities to address the problem squarely, because it is throwing many people into more hardships," he said.
An investigation conducted, revealed that the problem affects residents in the eight metropolitan local governments – Dala, Fagge, Gwale, Kano Municipal, Kumbotso, Tarauni, Nassarawa and Ungogo.
The situation further worsened when the National Grid's system collapsed some weeks ago, which, the water board and other water sources rely on for electricity supply to provide the water.
Though, the system has been fixed, but due to the epileptic power supply, the water scarcity still persisted to some extent.
The Managing Director, Kano State Water Board, Dr Garba Kofar-Wambai, recently apologised to the residents over the water shortage, which, he said, was caused by power outage, indicating that the board depends on electricity to pump water.
He therefore assured that the board would restore normal water supply as soon as the situation improves.
On the other hand, water vendors are using the situation to make boom in their businesses.
A jerrycan of water, which hitherto is sold at N30, now costs between N50 and N100, depending on the area.
The Kano State Water Board explained that various measures are being taking to enhance water supply to the residents.
Kofar-Wambai disclosed the measures recently, when he spoke to the media, through the Director of Commercials, Alhaji Umar Bala.
He explained that the treatment plants in Kano were established some decades ago, to feed about 2 million people, revealing that the population has now increased by over 7 million, leading to the increase in the demand for potable water.
He noted that the water they treat and supply to the residents is now inadequate, due to the rehabilitation and expansion work going on at Galo River by the Federal Government.
According to him, the exercise led to the blockage of Galo River which releases water to Challawa where it is treated for consumption.
"Kano metropolitan areas demand about 210 million litres from Challawa complex daily, but now gets only about 50 million litres," he said.
He further pointed out that some water pipes are too old, and sometimes break due to high water pressure.
"Such situation causes water not to go far until the problem is identified and fixed.
"Some residents are not helping matters, because they don't report cases of leaking pipes.
"Some of them also don't want to pay water bills regularly, not knowing that one litre of water now costs government about N300 due to increase in the price of fuel and units of electricity.
"We charge each house N50 to N100 on water per day, so, in a month, we collect only N1,500 to N3,000 as water bills.
"We use the money to settle staff salaries and make some repairs and installations," he said.
The managing director revealed that the state government is determined to address the problem and ensure constant water supply to residents.
He pointed out that the government is currently collaborating with the French Development Agency on US$75 million water project.
According to him, part of the project's agreement, is replacement of old pipes, rehabilitate reservoirs at Gorondutse and Magon, and construct new treatment plants to provide 250 million litres of water daily.
He said that after the completion of the project, Tamburawa treatment plant will produce 150 million litres, Challawa complex, 210 million litres, which will be 360 million litres of water per day.
The managing director added that Watari treatment plant is expected to provide 75 million litres to Kunchi, Bagwai, Tsanyawa local governments, as well as Rijiyar-lemu and Bachirawa areas.
He further said that the project also planned to provide two generators with 2,500 horsepower, each, to ensure regular power supply in case of power outage.
Kofar-Wambai also said that the board is collaborating with Bayero University Kano (BUK) to revive another treatment plant to provide water to the institution and neighbouring communities.
Again, the government also earmarked N2 billion to upgrade Wudil water project to enhance water supply to Hotoro and Mariri parts of Kano city.
Furthermore, Gov. Abdullahi Ganduje-led administration remained committed to finding lasting solutions to the water problem in Kano metropolitan areas and rural communities across the state.
That was why the governor recently met with the senior officials of the state Ministry of Water Resources, Water Board, RUWASSA and Chairmen of the eight metropolitan local councils on the situation.
During the meeting, Gov. Ganduje directed the Rural Water Supply and Sanitation Agency (RUWASSA) to immediately repair all broken down boreholes across the eight metropolitan local governments.
Ganduje's Chief Press Secretary, Mr Abba Anwar, said that the governor was represented by his deputy, Dr Nasiru Yusuf-Gawuna, during the meeting.
Anwar also quoted the governor as directing RUWASSA to take an inventory of specific areas across the 44 local governments that need boreholes, "bearing in mind some implications of rampant boreholes to environment".
He said that the governor also directed the metropolitan councils to use water tankers to distribute water to the residents at strategic locations, to bring relief to them, as an immediate solution.
The governor assured that the government would intensify collaboration with the French Development Agency to improve water supply in the state, as a long-term measure.
Anwar revealed that Ganduje also said that the government would intensify efforts in strengthening security around water facilities in the state, revealing that whoever is found wanting will face the wrath of the law. "We are strategising on that seriously.
"While government is devising mechanisms on heavy duty water equipment, high-powered generators, controlling cable theft, among others, we are assuring our people that, what we have on the table, are short-term, mid-term and long-term interventions," Ganduje said.
He said that, with those measures, the problem of water supply would become history soon.
By Zubairu Idris, NANFeatures