Chinese Ambassador to Nigeria, Cui Jianchun, has said that adaptation is the key characteristic of China's policy against COVID-19 as the country refines its policy in line with a changed landscape of viral contagion.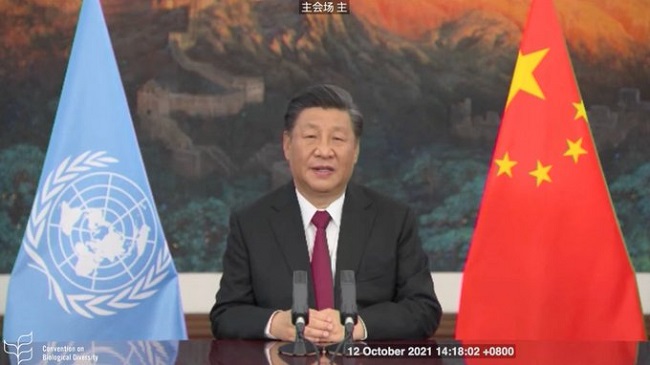 Cui, in a statement made available on Friday, January 6, 2023 in Abuja, said the refined COVID-19 policies adapted by the People's Republic of China was timely and science-based.
He noted that, with adaptation to the new policies, China was one step closer to fully opening to the outside.
He said domestic and foreign airlines would operate scheduled passenger flights, with limits on flights no longer applicable, including closed management, nucleic acid testing, and quarantine measures.
"Countries adjusting the COVID policy would invariably go through a period of adaptation. China is no exception.
"However, China's current COVID situation on the whole remains predictable and under control, as many cities have gone through the peak.
"This adaptation by China is also important from a strategic and long-term perspective, for effectively coordinating COVID response with economic and social development.
"American, British, German and other foreign chambers of commerce in China, commend this downgrade adaptation."
He said this would clear the way for resumption of people-to-people exchange and business travel, and enhance foreign investors' confidence in the Chinese market.
Cui advised that beyond the natural virus, people should be more weary of the political virus, especially the political manipulation of COVID response measures by few countries would only bring chaos to world's solidarity.
"As many international health experts indicate that, the main variant now spreading in China is the same one prevalent in other countries, it is senseless to impose extra restrictions on travelers from China.
"Political manipulation of COVID response measures by few countries would only bring chaos to world's solidarity."
Cui quoted President Xi Jinping's New Year's address where he noted how well China had prevailed over unprecedented difficulties and challenges since COVID-19 struck three years ago.
According to Cui, President Xi said that from the very beginning of its response against the pandemic, China had always taken responsible policies on a science-based and targeted approach.
He said that It had been proved and widely recognized that China's COVID response policies over the past three years realised the goal of achieving the best results at the least cost.
Cui said: "In the past three years, China has provided the greatest extent possible of protection to the people.
"China has made the best effort to protect the life and health of its 1.4bn people, and poured all resources into treating every patient, no matter its own nationals or foreigners living there.
"In the past three years, China has witnessed the stability of its economy and also its supply chain to the world.
"One of the key focuses of China COVID policy is to minimise the impact of the pandemic on economic and social development.
"With joint efforts of the whole country, China's economy has managed to consolidate its resilience and maintain sound fundamentals, making it a reliable driving force of global economic growth.
"The country's GDP expanded at an average annual rate of 4.6 per cent from the third quarter of 2019 to the third quarter of 2022, which is well above the world average, according to data released by the OECD.
"Besides, China has also led the world in terms of trade volume, goods production and energy production, and kept its inflation rate at a relatively low level.
"In the past three years, China has witnessed the large-scale vaccination internally.
"China's efficient response policies have bought precious time for researching and developing vaccines and medicine, and raising the vaccination rate of the whole population.
"In the past three years, China has promoted the robust international solidarity. Since COVID-19 began, China has actively participated in international response."
Cui said that the government of China highly commended the government of Nigeria for its science-based and proportionate COVID response measures, which had featured from the very beginning of its response.
"The light of hope on final victory over pandemic is right in front of us. Just as appealed by President Xi at his New Year address: 'Let's make an extra effort to pull through, as perseverance and solidarity mean victory'."