The Adamawa State Government has paid N20 million counterpart fund for the implementation of the FADAMA III Second Additional Financing (AFII) programme to fast-track efforts to restore people's livelihoods in the state.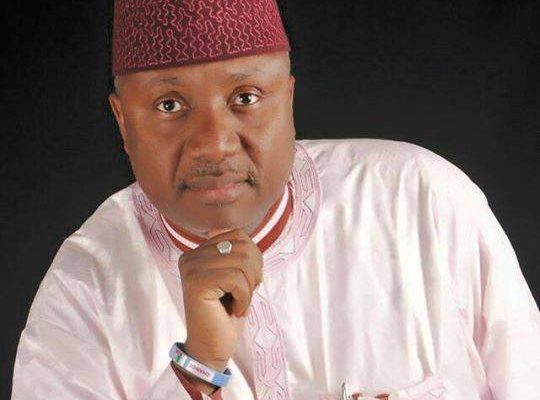 Mr Mohammed Bello, the State Project Coordinator of FADAMA, made this known on Friday in Yola, while presenting a report to the FADAMA mission team led by Dr Ben Herbert.
Bello said that the FADAMA III (AFII) project, also known as North East Security and Livelihood Emergency Support Project, was initiated to respond to the food and livelihood needs of families who were hitherto displaced by the Boko Haram insurgency.
He noted that the feats recorded in the project encouraged the state government to pay the counterpart fund.
"The scope and scale up of Fadama III (AFII) project activities in the six northeastern states of Borno, Yobe, Adamawa, Taraba, Bauchi and Gombe is aimed at enhancing the effectiveness of the project.
"Adamawa is one of the participating states and it is expected that over 4,000 households in the state would have been supported by the end of the project.
"FADAMA III (AFII) project covers all the 21 Local Government Areas of the state.
"From the 4,000 supported households, 2,240 persons were returnees and 1,760 persons were from the host communities, while the project also engaged 20 facilitators across the state,'' he said.
He said that the FADAMA III (AFII) project had built the capacity of the beneficiaries and provided advisory services for them.
"With regard to crop production, 2,331 households were supported under the project, which also supported fisheries.
"The inputs distribution pattern showed that 12,950 kilogrammes of rice varieties like Faro 44 variety were distributed, while 207 hectares of rice farmlands were cultivated.
"Other crops that were distributed include maize, sorghum, groundnut and onion, while fertilisers, herbicides and insecticides, among other inputs, were also dispensed.
"Advisory services were given to 4,000 household beneficiaries across the state, with 2,331 beneficiaries in the crop sub-sector and 1,669 in the livestock sub-sector,'' he said.
By Kudirat Musa