In this article by 'Seyifunmi Adebote, some young Nigerians whose recent efforts have pushed the country several steps forward in the realisation of the Sustainable Development Goals (SDGs) are acknowledged, with the aim of inspiring more young people to act in a similar direction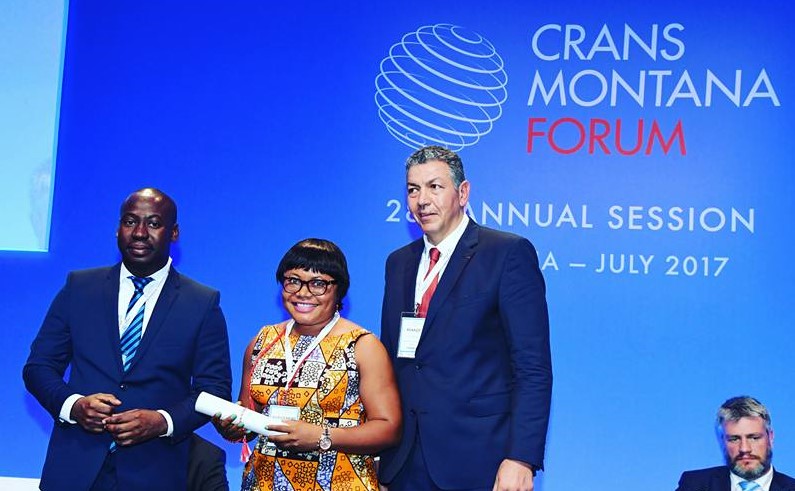 Drives for the actualisation of the Sustainable Development Goals (SDGs) in Nigeria, as in other countries, lies greatly on young people; this is clearly proven by countries ranking top five on the SDGs list: Sweden, Denmark, Norway, Finland and Switzerland.
Summarily, the ultimate aim of the SDGs, which took precedence over the Millennium Development Goals (MDGs) in 2015, is to end poverty, to protect the planet and to ensure prosperity for everyone. Each of the 17 outlined goals has specific targets and should be met by 2030. The level of knowledge among young people about the SDGs greatly influences the engagement rate and the resulting success.
Sadly, it seems a greater percentage of Nigerian youths do not have an in-depth understanding or are yet to key into the ideals of the SDGs. This, in turn, has pushed too much of the work to be done on the few ones who understand and work round the clock to actualise the SDGs. Though Nigeria is presently ranked 141 out of 149 countries, these young folks deserve credit.
Through the DEAN Initiative, Semiye Michael nicknamed Mr. SDG, has done so much to help young people have an understanding and work together towards the SDGs. Hamzat Lawal, the young brain behind Connected Development (CODE), has through his organisation increased transparency and local engagements.
Rose Keffas, working with the office of the Senior Special Assistance to the President on SDG, has channeled lots of energy in engaging and supporting events and projects geared towards the actualisation of the SDGs in Nigeria. Commending his various ways of creating sync between SDGs-inclined individuals, groups and organisations, Joshua Alade, the convener of Nigeria Youth SDGs Network, has made impacts.
The singular commitment of Olumide Idowu, co-founder of Climate Wednesday – a platform that promotes environmental issues; the vibes of Jennifer Uchendu, founder of Susty Vibes and co-founder of Ogoni Stories; the consistency of Esther Agbarakwe, Special Adviser to the Minister of Environment on strategic communication and stakeholders participation, also a co-founder of ClimateWednesday; the energy of Felix Abayomi, the team lead for Wildlife of Africa Conservation Initiative – all these put together have attracted the attention of the international community to appreciate the involvements of young Nigerians towards the SDGs.
Adam Alqali, Oyinye Gift, Wonne Afronelly, Ose Egbie, Daniel Nwaeze, Laz Ude, Dexter King, Muyiwa Felix, Tokoni Olobio, Precious Ajunwa, Ebenezar Wikina, Imran Buba, Adepeju Jayeoba, Tamara Possibi, Gideon Olanrewaju, Damola Morenikeji, and many other young hard workers silently driving the SDGs in Nigeria are making impact while being a huge inspiration to millions, beyond the African continent.
By Adebote Oluwaseyifunmi (environmentalist; Abuja, Nigeria; adeboteseyi@gmail.com)