As Pope Francis kicks off his visit to the Democratic Republic of Congo on Tuesday, January 31, 2023, climate activists are set to hold actions to draw attention to the dangers of oil and gas exploration activities in the country.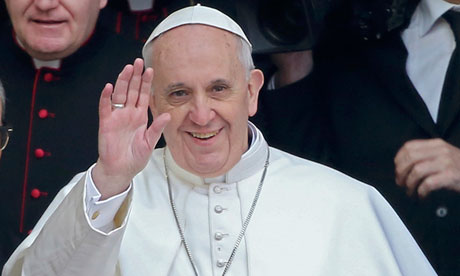 The activists have been campaigning against oil development activities in the Virunga national park and, more recently, the government's plans to  auction off 30 oil and gas blocks, citing the severe threats they pose to sensitive ecosystems, local communities, livelihoods and the climate.
They are seeking the Pope's support in calling for a halt to oil development activities in Virunga and the cancellation of the auction of oil and gas blocks by the government, in favour of renewable energy solutions.
Pope Francis has been outspoken about the urgent need for the world to shift away from fossil fuels and chart a path to a sustainable energy future.
Planned Actions
January 30, 2023: Screening of "The Letter" and "Fossil Free Virunga" films at "Palais du Peuple" where members of the public will gather to welcome the Pope at 6pm GMT.
January 31, 2023: Photo opportunity at the Ndjili Airport, Limete 1ème rue Cathedrale Notre-Dame during the Pope's arrival
January 31, 2023: Petition delivery during Pope Francis' meeting with Civil Society Organisations 
February 1, 2023: Pope Francis' meeting with the youth at the Martyrs stadium
February 2, 2023: Twitter storm calling on the Pope to support calls to halt the oil and gas exploration in DRC at 10 am GMT.