Following the announcement of record profits from TotalEnergies and Shell, ExxonMobil on Friday, July 28, 2023, announced what looks like an impressive profit. Whilst the company's profits may have dropped, they are still attractive profits that activists claim were made at the expense of people and the planet.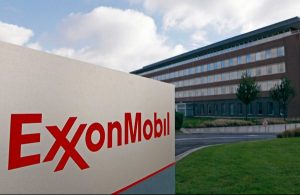 ExxonMobil's second-quarter profit dropped 56% and fell short of Wall Street expectations, the company said, joining rivals hurt by the sharp decline in energy prices and lower fuel margins.
Profits for global oil majors have dropped by about half from a bumper 2022, when Russia's invasion of Ukraine sent oil and gas prices soaring.
Excluding last year's record second quarter, however, Exxon posted its strongest result for the April-to-June quarter in more than a decade, the largest U.S. oil company said, helped by cost cuts and the sale of less profitable assets. It plans further cost cutting after so far erasing $8.3 billion cumulatively since 2019.
The announcement follows one from the World Meteorological Organisation (WMO) which has highlighted that the first three weeks of July have been the warmest three-week period on record and the month is on track to be the hottest month on record.
Jeff Ordower, North America Director for 350.org, responded: "As we find ourselves sweltering under the oppressive weight of heat waves, the stark truth emerges: Exxon and the fossil fuel industry have driven temperatures to unprecedented heights, shamelessly prioritising their own profit over people's lives, while blocking real climate action. And they are making astronomical profits out of this.
"This scorching reality is a wake-up call: it is time to power up the global renewable energy revolution. Wind and solar energy are breaking records, generating increasing amounts of clean electricity each year. Our government can no longer bow down to the whims of the fossil fuel industry. It is absolutely imperative for them to hold Exxon and the fossil fuel industry accountable and reallocate the substantial financial resources to fund renewable energy projects instead. The time for decisive action is now."
But ExxonMobil disclosed that it has been involved in advancing climate solutions, essentially via its carbon capture and storage initiatives.
In a statement issued on Friday, the organisation described itself as "a global leader in carbon capture and storage (CCS)" and that it has expanded its position further by entering into a definitive agreement to acquire Denbury Inc, a oil and gas development as well as carbon dioxide (CO2) transportation and storage outfit.
"The planned acquisition provides ExxonMobil with one of the largest owned and operated carbon dioxide (CO2) pipeline networks in the United States at 1,300 miles, most of which is located along the U.S. Gulf Coast, one of the largest U.S. markets for CO2 emissions. The planned acquisition includes 10 strategically located onshore sequestration sites as well as Denbury's 20-plus years of expertise in transporting and storing CO2. An established, cost-efficient transportation and storage system accelerates CCS deployment for ExxonMobil and third-party customers and underpins multiple low-carbon value chains including CCS, hydrogen, ammonia, biofuels, and direct air capture," ExxonMobil disclosed.
It further stated: "ExxonMobil and Nucor Corporation, one of North America's largest steel producers, have entered into a long-term commercial agreement in which ExxonMobil, subject to government permitting, will capture, transport, and store up to 800,000 metric tons of CO2 per year from Nucor's steel manufacturing site in Convent, Louisiana. The project, expected to start up in 2026, will tie into the same CO2 infrastructure that will be used by the company's project with CF Industries.
"The agreement with Nucor is the third CCS agreement announced in the past 12 months and brings the total contracted CO2 to transport and store for third-party customers to 5 million metric tons per year. That is equivalent to replacing approximately 2 million gasoline-powered cars with electric vehicles, which is roughly equal to the number of electric vehicles on U.S. roads today."