The GMO-Free Nigeria Alliance, Health of Mother Earth Foundation (HOMEF) and over 35 other civil society organisations have condemned efforts by government and biotech corporations to persuade Nigerians to accept agricultural biotechnology, even as they denounce the registration and release of genetically modified (GM) cotton varieties (Maycho C567 BG II and Maycho C571 BG II) into the country.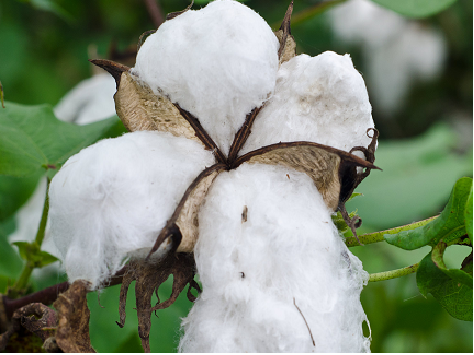 The Federal Ministry of Science and Technology as well as the Ministry of Agriculture in conjunction with biotech company, Bayer/Mahyco (formally Monsanto) Agricultural Nigeria Limited, the Open Forum for Agricultural Biotechnology (OFAB) and the National Biotechnology Development Agency (NABDA) held a press conference on Monday, November 19, 2018 to inform the public on the recently released transgenic cotton varieties.
"We were utterly embarrassed to see the Minister of Science and Technology, Dr Ogbonnaya Onu, merely regurgitated the claims of the biotech industry that GMOs would bring about increase in agricultural yields, reduce pesticide use and improve economic situation for farmers – all of which have serially been proven to be false!" the group said.
On his part, the Minister of Agriculture, Audu Ogbeh, was reported to have said that Nigerians are too afraid, and that Nigeria cannot remain backward with regard to modern biotechnology. "Nigerians do not accept to be ambushed in this way by government agencies and officials," the group insisted.
The coalition of CSOs, farmer groups and faith-based organisations representing thousands of consumers, food safety and environmental actors warned Nigerians to beware of the propaganda and to see the push for genetically modified organisms (GMOs) as "a money-making venture for the biotech corporations and their political jobbers".
The group stated: "The move by the Nigerian government to commercialise the transgenic cotton varieties opens the doors for more genetically modified products (including the GM cowpea) and represents nothing but disaster for farmers, the entire public and our agricultural system."
According to the coordinator of the GMO-Free Nigeria Alliance, Gbadebo Rhodes-Vivour, it is erroneous for Nigeria to adopt a crop variety which is famous for its failure in many countries where it has been used.
His words: "In 2016 Burkina Faso, discontinued cultivation of this genetically modified cotton due to poor quality of the cotton and high cost of inputs. Farmers in India have had a disastrous experience with this type of cotton as it proves ineffective against the bollworm pest and causes instead a boom of non-target pests, increase in pesticide use and in production cost.  China, Indonesia and Pakistan are other countries where the transgenic cotton has failed.
"Experts in Kenya including the Kenya Biodiversity Coalition (KBioC), Africa Biodiversity Network, and Greenpeace Africa oppose plan to introduce this crop into their country stressing that it is unwarranted and unsafe," Rhodes-Vivour added.
Nnimmo Bassey, Director of HOMEF stated: "The results of the use of GM cotton in other countries have shown that the promoters of agricultural biotechnology in Nigeria are knowingly peddling falsehood. As if to buttress this, South African government have recently rejected Monsanto's triple stacked GM drought tolerant maize as they found that the data provided by company was insufficient to demonstrate the claimed drought tolerance and insect resistant efficiency of the GM event."
The activist added: "It is regrettable that our ministers would front for Monsanto, a corporation that now goes by another name (Bayer), and that is well known for suppressing and distorting scientific research in order to accumulate profit at the expense of farmers, peoples and the planet.  Combined with the dismal performance of the Nigerian delegation at the ongoing UN Convention on Biodiversity COP in Egypt it is clear that the GMO promoters have sold Nigerians and Africa at large for a mess of porridge. It is time for the Nigerian government to merge the National Biosafety Management Agency and the National Biotechnology Development Agency as there is no basis for their pretending to be separate entities."
Mariann Bassey-Orovwuje, a lawyer and food sovereignty activist, stated: "It is appalling for the Federal Government to partner with Bayer/Monsanto and their hired helpers in this manner."
She insisted that Nigeria is not ready to handle the implications of deploying genetically modified crops. Our regulatory system is stacked against the people as there is no provision for strict liability and redress in the country's biosafety law and thus when the crop fails, the burden will be on our farmers. "To say that GMOs mean increased yield for farmers and the use of less herbicides and pesticides is the most blatant falsehood of the century."
In 2016, when the application for environmental release and market placement of the cotton was advertised by the National Biosafety Management Agency (NBMA), HOMEF sent in objections outlining socio-economic, molecular, as well as safety and environmental concerns. In their submission to the Agency, HOMEF stated that the transgenic cotton contained the toxins: cry2Ab2 and cry1Ac which have no history of safe use in nature and have been shown to have similarities to known allergenic proteins. Also, no baseline data was provided on safety assessments and the application did not consider any combinatorial or cumulative effects of the modified proteins.
On environmental impact, it was pointed out that the application did not make provision for treatment of non-target organisms (organisms other than the target pests) and no data was provided on tests used by the company to back the claim of no adverse effect. Also, the specificity of the ecological situation in Nigeria was not considered.
Gloria Okon, a farmer based in Katsina State and a member of the GMO-Free Nigeria Alliance, pointed out that "farmers in Nigeria do not need GM cotton or beans. Farmers need to be provided with extension services to expose them to natural strategies (such as biological control and integrated pest management systems) to combat invading pests instead of government and Monsanto imposing solutions that will not help the poor."
The statement concluded with a call for the Nigerian government and the entire public to reject agricultural biotechnology as solution for food challenges, to seek innovative systems such as agroecology that protect and enhance ecosystems, support small holder farmers and increase productivity.