The Programme Coordinator, ActionAid Nigeria, Mr Azubike Nwokoye, on Thursday, November 15, 2018 called on the Federal Government to strengthen agricultural extension services in the country.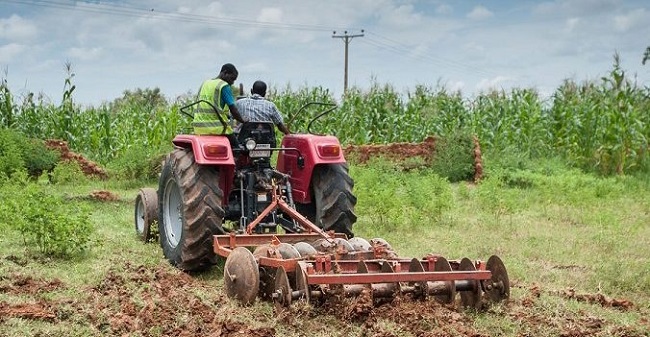 Nwokoye told newsmen in Abuja that plans by the government to distribute drought-resistant seeds to farmers might not yield the desired results without technical support to the farmers.
The ActionAid coordinator emphasised that agricultural extension agents were needed to provide the required technical support to benefiting farmers.
"For us, if you are going to do that, you need the extension agents to provide technical knowledge to farmers, especially women on how to use the seeds.
"However, if the extension component is not well funded, and the government releases the seeds, you might end up losing a lot of resources.
"It is the extension workers that will facilitate access and provide technical support to smallholder farmers on early maturity and variety of seeds, improved seedlings and livestock," he said.
Nwokoye urged all stakeholders including local and state governments to play their parts to ensure that extension services were repositioned to drive the country's agricultural development.
He also emphasised the need for government to extend the planned intervention to other crops and livestock also affected by the flood across the country.
The News Agency of Nigeria (NAN) reports that the Minister of Agriculture and Rural Development, Chief Audu Ogbeh, hinted at the seed distribution plans in Abuja recently.
Ogbeh had warned that the country might experience shortage of rice in 2019 following the recent flooding that affected many rice producing states in the country.
He said his ministry was exploring ways of assisting farmers affected by the incident, as part of measures to avert the looming rice scarcity.
"There are different varieties of rice that are being produced at National Agricultural Seed Council, including Faro 66 and 67 which are drought-tolerant.
"We hope to get them into the field in large quantity for farmers to plant in the near future," the minister said.
By Philomina Attah