The ActionAid Nigeria on Tuesday, March 29, 2022, called on government at all levels to make provision for climate change in their budgets for agricultural productivity.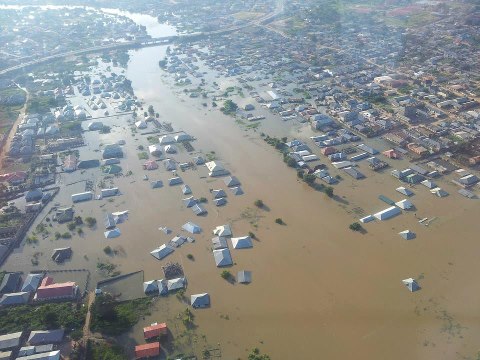 "Climate Resilient Sustainable Agriculture (CRSA)/Agroecology and inclusion of issues of climate change in governments' budgets are key to sustainable development in Nigeria," the organisation said.
Mrs Safiya Yahaya, the Kogi Coordinator, Small Scale Women Farmer Organisation in Nigeria (SWOFON), made the call at a news conference held with ActionAid and Budget Committee Group, in Lokoja.
Yahaya said it "is very unfortunate" and wrongly too in a situation where there is no mention of issues around climate change in budgets, in spite of the belief that climate change has a strong impact on the rate of productivity of the agriculture sector.
"It is recommended that the budget should promote climate resilient sustainable agriculture/agroecology in agricultural practices through the provision of a good budgetline for agroecology towards boosting food production in Nigeria."
According to her, farmers in Kogi have suffered losses as a result of climate changes, which invariably also calls for inclusion of research and development in the agriculture budget of the state.
The coordinator also called on Kogi government to be committed to the agricultural insurance scheme, especially for smallholder women farmers as key for protection against natural and man-made disasters such as destruction of farms by cattle, flood, pests and other natural disasters and to enable Kogi farmers to access the services.
"There is need for improved farmers data collection and collation which provides an evidence-based rationale for planning and services provision.
"We expect Kogi governor to have the political will through timely and total releases of yearly allocated funds to the agriculture sector as well as Increase in funding for agriculture donor project.
"It is imperative that the state government should increase its funding to the sector to meet the 10 per cent Maputo Declaration," she said.
The ActionAid Nigeria and SWOFON are a coalition of women farmers across Nigeria working to promote women-friendly agricultural policies and increasing women's access to land, farm inputs and funding.
SWOFON works in collaboration with Kogi State Budget Committee Group, a group of non-governmental organisations on agricultural issues to ensure food production and security in the state.
By Thompson Yamput