Early Childhood Development (ECD), from conception to pre-primary education age, has been globally recognised as foundation for adult health, productivity, learning and social cohesion.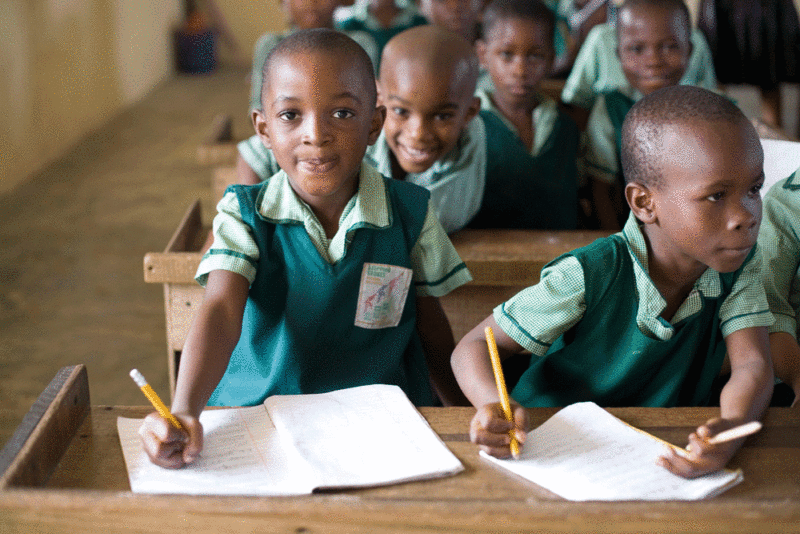 ECD includes health of mother and unborn child, nutrition, responsive care, early learning, security, safety to ensure improved care and support for growing child, thereby giving him a good head-start in life.
Analysts, therefore, note that the ultimate aim of providing ECD is to provide care for the child for further education.
According to them, failure to invest at this stage would hamper the future of the child and realisation of Sustainable Development Goals (SDGs).
They cite 2016 Lancet series on Child Development that states that 250 million children under the age of five globally are unlikely to reach their potential because their development has been stunted by stress, lack of early stimulation and poor nutrition.
They observe that Nigeria is rated among top 10 countries that contributed to the number and failure for these children to thrive would drag the country's growth by affecting their later learning, social cohesion, productivity and health.
Leveraging on critical place of ECD in SDGs and the potential of early investments in young children is, therefore, providing a foundation for their current and future development, they note.
SDGs are a collection of 17 global goals set by the United Nations and the goals are interrelated though each has its own targets to achieve, covering a broad range of social and economic development issues.
Mrs Swadchet Sankey, Education Specialist, United Nations Children Fund (UNICEF), insists that ECD is fundamental to achieving SDGs by 2030.
She said SDGs presented an opportunity to connect ECD with efforts to create equity, productivity, prosperity and sustainable growth for a more peaceful future.
She noted that through quality ECD, all children, irrespective of background, would have access to quality care, education, nutrition and protection, among others, that ensure the realisation of their full potential.
She also expressed optimism that through improved investment in ECD, SDGs would be achieved because the health and wealth of any nation depends on the health of its population.
Sankey further noted that ECD would aid in driving transformation agenda, describing it as a cost effective strategies for poverty eradication.
"ECD is the foundation of achieving SDGs; if we do not increase investments on ECD in early years, we will have issues in achieving SDGs because all the 17 goals are tied as they all focus on the child.
"If you want to eradicate or reduce poverty, gender inequality, you need to invest in the children.
"To improve the economy, quality education, bridge inequality gap between boy and the girl child among others you need to invest in children.
"If we really want to bridge gap between us and the developed countries as enshrined in the SDGs, we have to take ECD seriously," she noted.
Sankey urged governments and policy makers to assist parents and caregivers to build enriching environment where they could pay loving attention to their babies and young children.
According to her, any environment that is not sensitive to nutrition, health and security of children is not a complete environment for ECD.
She identified focal areas of ECD as early learning, revitalisation of routine immunisation, support for women to enable them to make decisions regarding their own health during pregnancy, high impact nutrition, sanitation service to reduce stunting and boost cognitive development.
Similarly, UNICEF Representative in Nigeria Mohamed Fall, recommended six months paid maternity leave and four weeks paid paternity leave to ensure healthy development of young children.
Fall also recommended two years pre-primary education, adding that the policies would afford parents time and resources needed to support their young children's healthy development.
Fall, nonetheless, observes that Nigeria has the potential for comprehensive approach to ECD with an integrated multi-sectoral ECD policy.
He urged stakeholders to encourage investments on ECD by supporting caregivers, giving quality pre-primary education and good nutrition that would help to secure healthy and productive future generations.
By Felicia Imohimi, News Agency of Nigeria (NAN)