Ministers, high-level representatives from the business sector and top UN and multilateral agency officials are gathering in Abu Dhabi, the United Arab Emirates (UAE), for the first time after the UN Climate Change Conference (COP21) in France in December to discuss the implications of the historic Paris Agreement.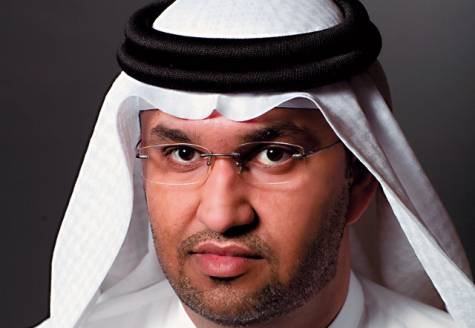 On 16-17 January, government officials from over 150 countries and representatives from the private sector, civil society and international organisations will convene for the 6th assembly of the International Renewable Energy Agency (IRENA).
This year's Assembly will focus on the critical role of renewable energy in combating climate change and meeting other Sustainable Development Goals (SDGs).
IRENA analysis shows that scaling up deployment to achieve a 36 per cent share of renewable energy in the global energy mix by 2030 can provide roughly half of the emissions reductions needed to keep the global temperature rise below 2 degrees Celsius, while energy efficiency can provide the rest.
The IRENA Assembly is part of the Abu Dhabi Sustainability Week (running to 23 January), believed to be one of the world's largest annual gatherings in sustainability and renewable energy.
A special high-level event during Abu Dhabi Sustainability Week – Global Action Day – will be held on 18th January to take stock of COP 21 outcomes with a particular focus on identifying pre-2020 actions that can be taken by both the public and private sectors.
The event will be attended by UN Secretary-General Ban Ki-moon, French Foreign Minister and COP 21 President Laurent Fabius, UAE Minister of State and Special Envoy for Climate Change Dr. Sultan Ahmed Al Jaber, Ministers from Morocco (host of the upcoming UN Climate Change Conference COP22) and the UNFCCC Executive Secretary Christiana Figueres.
Also on 18 January, Ms. Figueres will brief the press about the implications of COP 21 and the next steps to achieve ratification and full and effective implementation of the agreement. The press briefing will take place at 1:30 pm local time in Capital Suite 10 at the Abu Dhabi National Exhibitions Company.
The briefing is the first UNFCCC press conference after the UN Climate Change Conference in Paris.
On the same day, Ms. Figueres will attend the awards ceremony of the Zayed Future Energy Prize as jury member. The award celebrates achievements that reflect impact, innovation, long-term vision and leadership in renewable energy and sustainability.