The Lagos State Government says it will deploy over 800 buses soon to start operations at the newly inaugurated Ikeja Bus Terminal.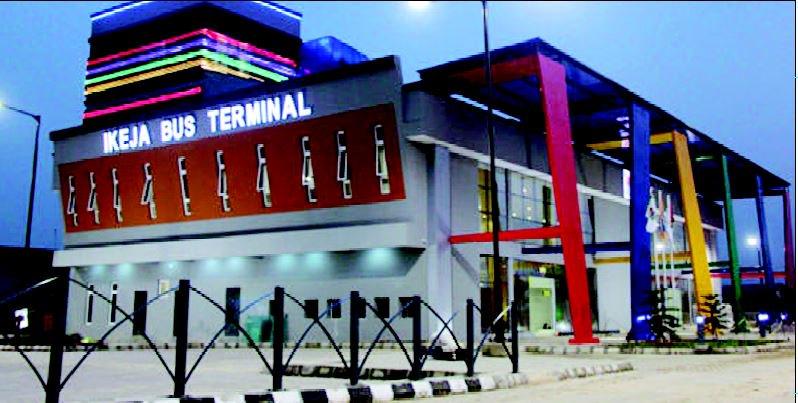 Mr Ladi Lawanson, the state Commissioner for Transportation, made the disclosure during a visit to the terminal and the Oshodi Transport Interchange construction site on Saturday, April 7, 2018.
According to him, the newly procured buses will enable efficient and effective transportation to classes of Lagos residents.
"The state government is coming with multi-modal and integrated transportation system which will take care of about four million people on a daily basis across the state.
"The idea is to cater for Lagos residents of especially lower and middle classes, who cannot afford to fund their own cars every day.
"We should be expecting some buses like over 800 that Lagos State Government has procured to kick-start operation for the benefit of the residents," he said.
He noted that Ikeja, the capital of Lagos State, had about 900,000 inhabitants.
"It is also a major transport hub on the Lagos mainland, as it is a major node of very important corridors in Lagos such as Lagos-Abeokuta Expressway, Agege Motor Road, Mobolaji Bank Anthony Way, Oba Akran Way and Awolowo Way.
"Ikeja Terminal is a key transport infrastructure constructed to improve efficiency in system connections, reduce traffic congestion caused by ongoing street loading and dropping off of passengers, reduce environmental pollution and improve security and safety of the commuting public," he said.
The commissioner said that Ikeja Bus Terminal was a small component of big picture of multimodal transport system planned by the government.
According to him, the proposed Oshodi Transport Interchange – where three terminals will be integrated for buses to move people within and outside the state –  is another big reform project of the government
The official noted that the state's growth was exponential as an emerging mega city and Nigeria's premier economic centre.
"Lagos, no doubt, requires an integrated transport system to meet the demand of its over 20 million citizens and fulfil its aspiration as Africas foremost business and entertainment city."
Lawanson said that the state Gov. Akinwunmi Ambode was passionate to provide residents with transportation system of international standards which would be responsive to the core need of Lagos residents and teeming visitors.
"Constructions are going on in 13 different bus terminals across the state to leverage their various operations.
"We have Alapere Bus Shelter, Ilupeju Bus Depot, Yaba Bus Terminal, Anthony Bus Depot, Maryland Bus Terminal, Agege Bus Terminal, Ojota Bus Terminal, Oyingbo Bus Terminal, Tafawa Balewa Square Bus Terminal and other proposed corridors," he said.
According to him, the facilities will provide over 3,000 jobs for youths and increase transport connections and inter-modal connectivity.
He added that it would eliminate "one chance" kidnapping and accidents associated with the current commercial bus regime.
The News Agency of Nigeria (NAN) reports that President Muhammadu Buhari, on March 29, inaugurated the Ikeja Bus Terminal expected to provide comfort, safety, security and good travel experience for commutters.
The facility covers about 1.14 hectares.
By Kazeem Akande and Augusta Uchediunor