The Federal Government of Nigeria said on Monday, July 2, 2018 that it initiated and completed 73 Ecological Projects across the country in the last three years.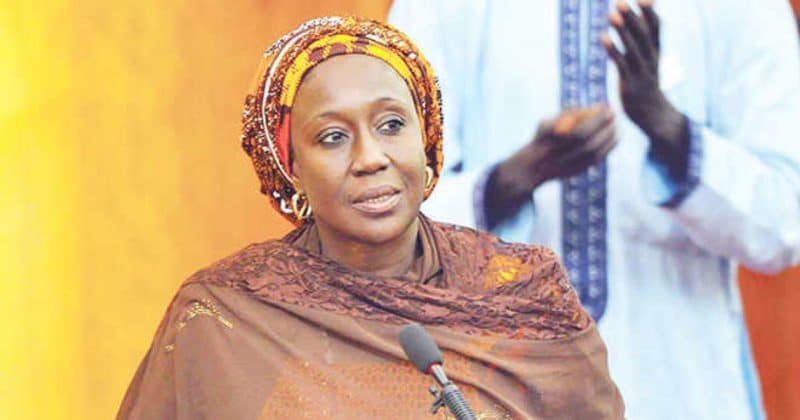 Minister of State, Industries, Trades and Investments, Hajiya Aisha Abubakar, made the disclosure in Bauchi during a visit to Gov. Mohammed Abubakar of the state.
"I wish to also inform Your Excellency that about 73 projects were initiated and completed during the administration of Mr President and, as we speak, we have commissioned 43 out of the 73 projects.
"Just on Thursday, the Minister of State for Foreign Affairs, Hajiya Kadijat Abba Bukar commissioned a similar project in Azare Town of Bauchi State," she said.
Aisha, accompanied by Hajiya Habiba Lawal, from the Federal Ecological Funds Office, said that she was in the state to commission one of the projects.
"We are here on behalf of His Excellency, President Muhammadu Buhari, to commission an ecological project, as some projects have been commissioned nationwide.
"We are here in Bauchi to commission the channelization of the flood waters within the premises of Abubakar Tafawa Balewa University Teaching Hospital (ATBUTH), Bauchi," she said.
"It has been a problem for over five years, we found it on the database bank of the Ecological Fund Office.
"After looking at the importance and significant of having a good teaching hospital and providing quality service to human lives and good environment for the people, we sort the approval of Mr President and in February 2017, he assented to the request," she explained.
The minister explained that about five more projects would be commissioned in Bauchi state before the end of the tenure of the present administration.
Responding, Gov. Abubakar commended President Muhammadu Buhari for the gesture including the erosion control project in Zaki Local Government where communities face erosion threats and destruction yearly.
The governor called for similar intervention at the Tambari Housing Estate and Abubakar Tatari Ali Polytechnic, Bauchi, also being threatened by erosion.
Abubakar assured that the state government would support President Buhari in every way possible to enable him excel.
By Huseyn Abubakar Mbar