Former Vice-Chancellor of the Federal University, Lokoja, Kogi State, Prof. Abdulmumini Rafindadi, says that out of 102,000 cases of cancer recorded annually, 72,000 patients die.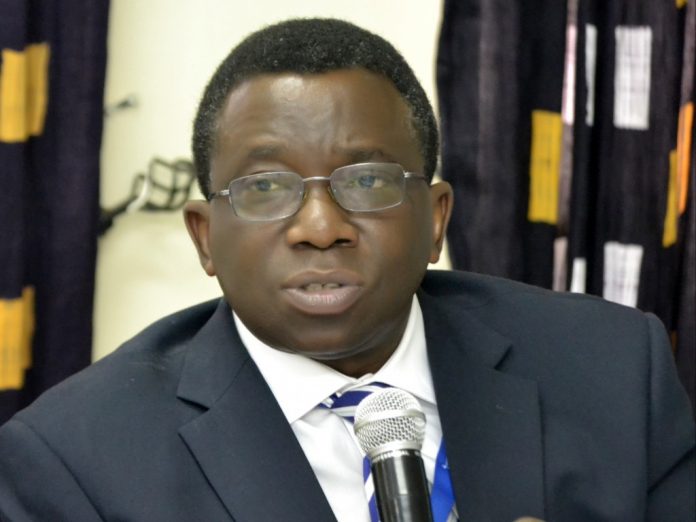 Rafindadi, a Professor of pathology at the Ahmadu Bello University, Zaria, made the disclosure at the 19th Annual General Meeting (AGM) of Islamic Medical Association of Nigeria (IMAM) in Birnin Kebbi, capital of Kebbi State, on Sunday, July 8, 2018.
He attributed the main causes of cancer to tobacco smoking and drinking of alcohol, among others, and for the fact that many cases of cancer were reported in the hospitals when they had reached 75 per cent to 80 percentage.
"Cancer causes dreaded mortality, emotional disturbances and loss of loved ones.
"Our habit, environment, diet, lifestyles, behavioural and economic factors cause cancer.
"Today, we have recorded about 102,000 cases of cancer annually while 72,000 patients die annually. We have 50 per cent of these figure to be breasts and cervical cancer," he said.
The professor expressed concern over lack of medical equipment in few hospitals that specialised on treatment of cancer in the country.
"Nigeria has nine radiotherapy equipment while countries like Japan, Egypt, Sri Lanka and Pakistan have enough equipment to combat the dreaded disease."
In his remark, the National President of IMAM, Dr Salish Ismail, said the association had provided free medical outreach to the less privilege communities in the country, especially the Internally Displayed Persons, (IDPs).
The said the outreach offered free surgery in cataract and Vesicovaginal fistula (VVF) patients among others.
Earlier, the Kebbi State Chairman of IMAM, Dr Umar Kangiwa, noted that cancer had eaten deep into the "fabric of societies.''
"I, therefore, call on all stakeholders in the health sector, policy makers and members of general society to work together toward addressing healthcare challenges in Nigeria generally.
"I also appeal to all our members to remain resolute and be dedicated to professionalism, ethical practice, sacrifices and commitment to the health of our people and the larger family," he urged.
By Ibrahim Bello