Authorities and military on Monday, August 20, 2018 stepped up rescue and relief efforts in the flood-ravaged India's state of Kerala, where an estimated 6,000 people remained stranded in the worst-hit areas.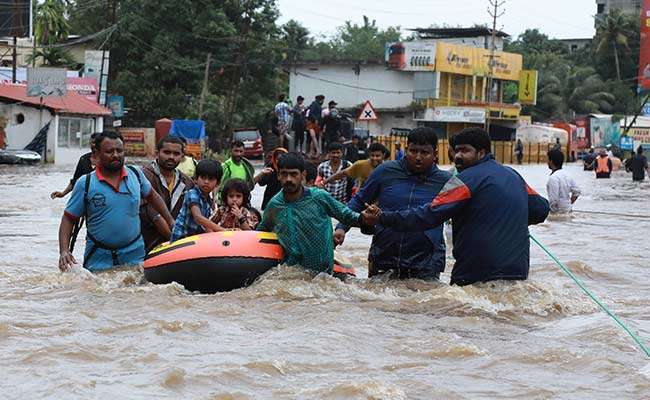 Over a million people are being housed in relief camps.
Authorities opened a naval airbase for commercial flights in the state's busiest city of Kochi to help with the operations, Civil Aviation Minister, Suresh Prabhu, said.
The main airport has been closed since last week due to flooding.
Other airbases in the region would also be opened to commercial traffic, officials added.
Around 380 people have been killed since the monsoon season began in Kerala in May with the second more devastating spell of flooding from Aug. 8 claiming 220 lives.
A disaster management official said 6,000 people were stranded, many of them trapped, including in worst-hit areas like Chengannur.
About 1.08 million people were in 3,646 relief camps on Monday, up from 850,000 on Sunday.
"Our priority is rescue operations which we aim to complete by today, 26 military helicopters as well as 1,200 large boats had been deployed for the effort," he said.
"Relief efforts including air-dropping food packets and water are ongoing. "Rehabilitation and repairs of houses will be taken up in the third phase," he said.
Floodwaters had started receding in some parts with the rains easing over the weekend, but bigger concerns remain over the lack of clean water and diseases in the aftermath of the inundation.
Kerala Chief Minister, Pinarayi Vijayan, said the floods are the worst seen by the state in a century and estimated the damages to infrastructure and property at nearly $3 billion.