Witnesses said no fewer than 600 passengers were trapped aboard a train overnight in a Sea of Japan coastal area as a massive winter storm dumped heavy snow in the region, local media reported on Friday, January 12, 2018.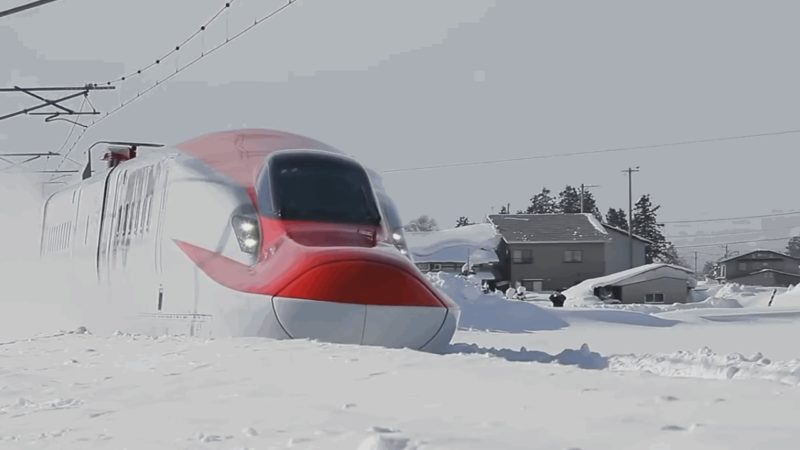 "One person was taken to hospital and four were rescued as they felt unwell on the four-car train stranded between Tokoji and Obiori stations in Niigata prefecture since Thursday.
"The operator provided food and some beverage for the passengers early Friday.''.
The operator JR East said that the train bound for Nagaoka from Niigata is equipped with restrooms with its heating and interior lights working properly.
"It is not certain when the train service can be resumed though snow removal is under way,'' the operator said.
The storm brought much snow to many parts of Japan as weather authorities warned of blizzard conditions, traffic disruption and risk of avalanches.