Sixty pupils from primary schools in the Niger Delta states of Bayelsa, Delta and Rivers were on Friday (September 4) awarded full secondary school scholarships under the 'Cradle-to-Career' (C2C) programme run by the Shell Petroleum Development Company of Nigeria Ltd (SPDC) operated Joint Venture. They are the latest beneficiaries in a scholarship scheme that has placed 360 bright children in top secondary schools since the initiative was launched in 2010.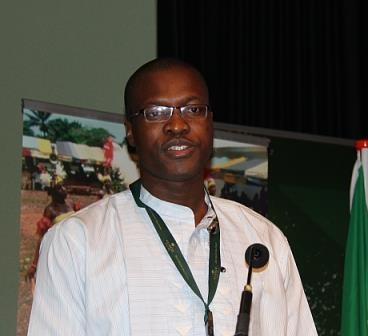 "The C2C approach marks a significant improvement in our portfolio of scholarship schemes," pointed out General Manager, External Relations, Igo Weli, while speaking at the award ceremony in Port Harcourt. "It is designed to bridge educational inequalities resulting from geographic and socio-economic differences. SPDC and its joint venture partners are proud of the achievements of the scheme, which has received local and international accolades."
Permanent Secretary in the Rivers State Ministry of Education, Michael West, commended SPDC and its joint venture partners for the life-transforming programme and charged other private companies to emulate the example.
He said: "Any organisation that invests in educational development is to be commended. With programmes like this, I believe we can take education to a new height."
A guardian to one of the beneficiaries, Mrs. Maureen Benstowe, testified at the award ceremony: "The C2C scholarship scheme is definitely transforming lives. I have been carrying the burden of educating my ward alone until I heard about this programme. Today, SPDC has lifted my burden and wipe away my tears."
Shell Spokesperson, Bamidele Olugbenga Odugbesan, disclosed in a statement on Wednesday (September 9) that Shell companies in Nigeria have a long history of supporting education through scholarships and other initiatives. In 2014, he added, the SPDC joint venture and Shell Nigeria Exploration and Production Company (SNEPCo) invested some $14.8 million in scholarships and other education programmes.