Gov. AbdulAziz Yari of Zamfara State has said that no fewer than 500 children died as a result of lead poisoning in eight villages in 2010, as against 400 reported.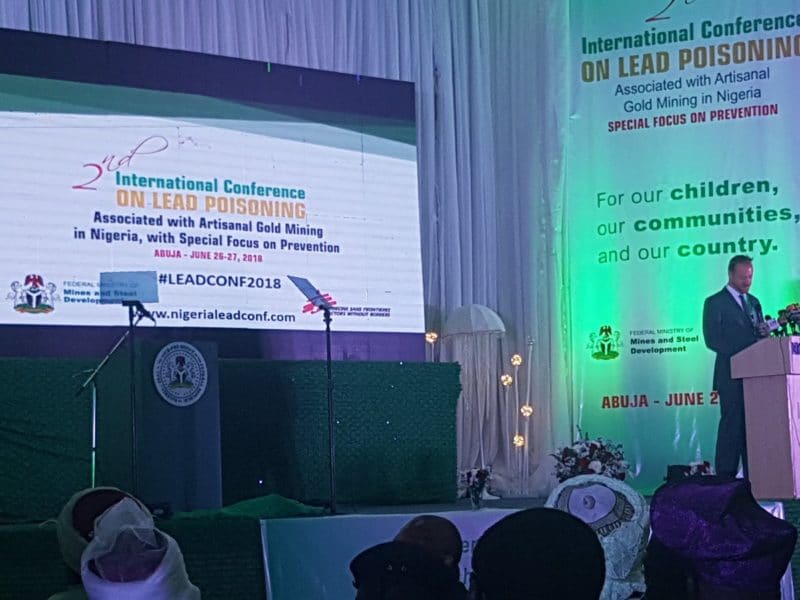 Yari made this known during a two-day event on the 2nd International Conference on Lead Poisoning Associated with Artisanal Gold Mining in Nigeria on Tuesday, June 26, 2018 in Abuja.
Yari, who was represented by Prof. Abdullai Shikafe, the secretary to the state government, said most of the children affected were under the age of five.
He said some of the affected children that underwent treatment were still suffering memory retardation.
The News Agency of Nigeria (NAN) reports that lead is a toxic metal found in the earth's crust.
It is a cumulative toxicant that affects multiple body systems and is particularly harmful to young children, as it is stored in the teeth and bones where it accumulates over time.
Yari said the lead poisoning occurred barely a week before he assumed office as governor of the state.
He said the state responded quickly and mobilised stakeholders to sensitise communities on the dangers associated with lead poisoning.
He added that the Federal Government, relevant ministries and Doctors Without Borders also came to their rescue.
Gov. Abubakar Bello of Niger State said the conference was organised to bring together key stakeholders to underscore the need for collaboration in preventing lead poisoning.
Bello commended the Federal Government and other stakeholders for supporting the state during the lead poisoning outbreak that affected two villages in Niger in 2015.
He said the state had continuously engaged in enlightenment campaigns on safer mining, and that miners and staff of ministries of minerals, environment and health were being trained and retrained on best mining practices.
Gov. Abubakar Bagudu of Kebbi State said artisanal mining was rampant in his state, and that youths and women dominated the illegal occupation.
Bagudu, who was represented by his Chief of Staff, Mr Suleiman Argungu, said Kebbi would continue to partner with the ministry to sensitise miners in his state on safer mining practices.
NAN also reports that there was an outbreak of lead poisoning in Zamfara in 2010, which killed no fewer than 400 people, mostly children.
In 2016, there was another outbreak of lead poisoning in Niger that also killed more than 28 children.
However, the Medicine Sans Frontiers, known as Doctors without Borders, were able to curtail the spread in the two states, in collaboration with relevant ministries and the Federal Government in terms of funding and technical support.
The cost of the first phase of remediation of lead poisoning in two villages in Zamfara was N150 million and it was funded by the state government.
The second phase of remediation in five villages in the same state cost $2 million, sponsored by the United Nations.
In 2016, the Federal government also spent N250 million to remediate lead poisoning in two villages in Niger.
By Francisca Oluyole