The Ivorian Ministry of Economic Infrastructure has awarded a contract valued at about 1.65 million euro ($1.76 million) to a consortium led by the firm of Louis Berger. The construction supervision contract is being financed through the French Agency for Development's debt relief and development programme for Côte d'Ivoire.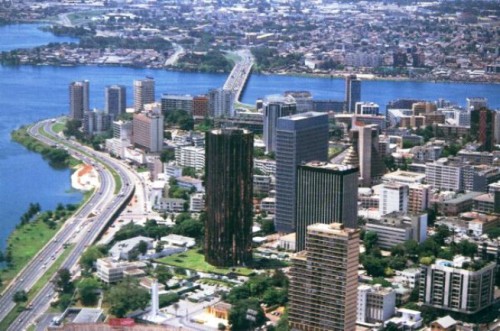 The consortium will supervise the construction of a 45 kilometre (28 miles) road between Ferkessédougou, the second largest town in northern Côte d'Ivoire, and Ouangolodougou, a northern town near the country's border with Burkina Faso. Work also will include the rehabilitation of various road crossings.
"This road, when complete, will help local Ivorian producers transport their products to market faster and under better conditions," said Jean-Pierre Dupacq, head of Louis Berger's operations in Africa. "The road also will generate additional regional trade and economic benefits because it links the Côte d'Ivoire, Burkina Faso and Mali."
In a related development, the African Finance Corporation (AFC) is partnering with the African Development Bank (AfDB) and the Ivorian government to invest N52.65 billion (270 million euro) in financing the Henri Konan Bedie (HKB) Bridge, which is the third in the city of Abidjan.
The others are the Felix Houphouet-Boigny Bridge and Charles de Gaulle Bridge and, passing over the Ebire Lagoon, link the districts of Reviera and Marcory.
However, the new toll bridge is expected to reduce transportation time and costs by easing congestion over the existing two (non-tolled) bridges crossing the lagoon within the city.
Key project sponsor – Bouygues Group of France – is building the bridge under a turnkey fixed price arrangement, while the Government of Ivory Coast is providing a 30-year concession with a strong support.
Louis Berger has more than 50 years of experience in Africa and 20 years of experience working in the Côte d'Ivoire, where the firm has implemented nearly 15 projects covering a broad range of professional services in the agriculture and transportation sectors.