The first Finance in Common Summit gathered the world's 450 public development banks to address recovery from the COVID-19 pandemic in line with the principles of sustainable finance. In a joint declaration, the banks pledged to align financing decisions with the Paris Agreement on climate change.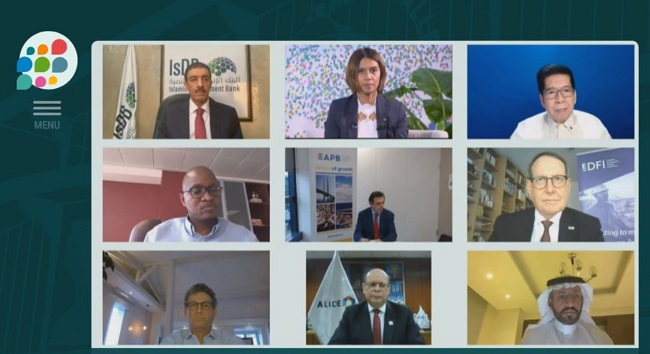 The Summit took place virtually from November 9 to 12, 2020. It was organised by the Government of France in support of the fifth anniversary of the Paris Agreement on climate change, which will be marked in December 2020. It was also envisioned as a key milestone ahead of the Glasgow Climate Change Conference (COP 26), the UN Biodiversity Conference (CBD COP15), and the Generation Equality Forum.
The organisers noted that public development banks provide the funding for large infrastructure projects in the energy sector, among others, and are key for redirecting finance from projects that rely on fossil fuels to lower-carbon projects. Public development banks make 10% of all global investments from public and private sources.
The banks issued a joint declaration pledging to increase their focus on the climate emergency. The signatories "commit to align our activities with the objectives of the Paris Agreement" and to support Nationally Determined Contributions (NDCs) and long-term strategies to reach zero net emissions as early as possible.
The banks also "will mainstream resilience and adaptation in our strategies and operations and enhance action to fund the definition and implementation of national adaptation plans. We will help redirect private financial flows in support of low-carbon and climate-resilient sustainable development."
Pledges also address: the energy transition; biodiversity, oceans, and nature; health; gender equality; digitalisation; and leaving no one behind. The declaration highlights the need for a "global framework for SDG-compatible finance."
Further on SDG financing, it supports the convergence of practices towards "core standards" set out in the 2018 report of the G20 Eminent Persons Group on Global Financial Governance. The declaration cites instruments to shift more investment to sustainable assets, such as by using a shadow price of carbon and providing information on SDG reporting.
The declaration ends with a section on "the road ahead," which notes that the second Finance in Common meeting will be convened in 2021 to take stock of the first initiatives and set up a method for monitoring progress on the declaration.
Marcos Neto, UN Development Programme (UNDP), said that building on the pledge, the governments that fund each public development bank must ensure their mandates tie lending practices to lower emissions.
Before the Summit, a group of European development banks issued a separate pledge to phase out fossil fuel investments, and said they would work towards a stronger position on investment in coal in time for COP 26.