The UN General Assembly has inaugurated the Alliance for Poverty Eradication, aimed at galvanising multilateral and bilateral efforts. The Alliance was the focus of a high-level virtual meeting on trends, options, and strategies for eliminating poverty.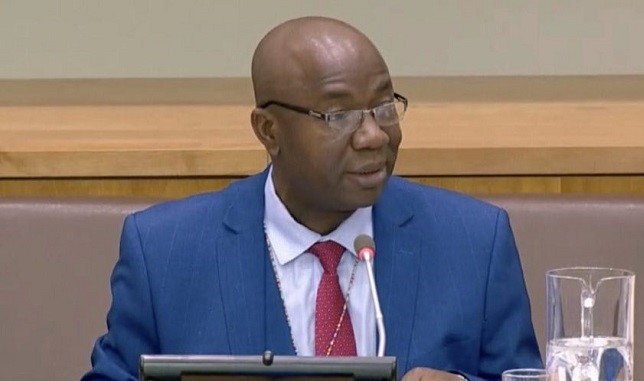 Thirty-nine countries are listed as members of the Alliance. The Alliance will be led by Interim Coordinator Samson Itegboje, Permanent Mission of Nigeria. Itegboje said poverty is "the number one goal among the SDGs" and the most topical issue facing the global community apart from the impacts of COVID-19.
Itegboje said the Alliance must "chart a new course" for poverty eradication. To be effective, he said, a strategy to eradicate poverty must reflect its multi-dimensional nature, incorporating economic, social, cultural, and political dimensions.
Olivier Schutter, UN Special Rapporteur on Extreme Poverty and Human Rights, said the Alliance is extremely important for three reasons:
The number of people in extreme poverty is still unacceptably high, and this is not a result of natural disasters but of inappropriate policy choices. He called for a policy-oriented study on why people are still poor.
Other stakeholders must be involved in improving global governance practices. He called for collaboration on trade, investment, international property rights, and other interventions critical to the realisation of SDG 1 (no poverty).
Developing countries need support to establish social protection floors, due to their current budget deficits.
Schutter informed participants of a process underway to establish a Global Fund for Social Protection. This will aim to coordinate various countries' efforts to strengthen social protection. It would also work to mobilise resources to support developing countries in bridging financing gaps and establishing social protection floors. Finally, the Fund would also provide a reinsurance facility, allowing poor countries to protect themselves against shocks and thus maintain the functioning of social protection systems.
The President of the UN Economic and Social Council (ECOSOC), Mona Juul, said women must be at the centre of the Alliance, just as with all other development efforts. She said the Alliance should strive to shift world attention to a resilient development path that leads to human rights for all.
UN Deputy Secretary-General, Amina Mohammed, said policymakers should not lose sight of the urgency of climate action, which can unlock "massive economic and social benefits and accelerate structural transformations for sustainable development." She also reminded participants that the UN's framework for immediate socioeconomic responses to the COVID-19 pandemic provides a roadmap for a systemic, multifaceted approach.
Mohammed cited a World Bank estimate that COVID-19 could push between 71 and 100 million more people into extreme poverty in 2020, "effectively wiping out progress made since 2017."
On August 6, 2020, the World Bank released a publication on these "new poor," finding that the global poverty rate was originally projected to fall to 8.2% in 2019, but due to COVID-19, is now projected to increase to 8.8% (baseline) and 9.2% (downside) in 2020.
The discussion during the high-level meeting highlighted challenges in poverty eradication, noting that SDG target 8.6 (by 2020, substantially reduce the proportion of youth not in employment, education or training) is very unlikely to be met, as roughly 75% of employed youths work in the informal sector and lack protection, while 126 million young workers still live in poverty.
The report of the meeting provides recommendations emerging from the meeting. These include:
Institute people-centred policies to allow for scaled up investment in universal healthcare, education, social protection, equitable access to digital technology, and support to micro- and medium-sized enterprises;
Scale up investment in agriculture and rural development within the context of national poverty eradication policies and plans;
Implement credible anti-corruption policies and strengthen the integrity of public institutions;
Prioritise reform of judiciary and law enforcement agencies, to provide an enabling environment for allocating resources productively; and
Improve support for developing countries to establish social protection floors.
UNGA President, Tijjani Muhammad-Bande, said the high-level meeting – which took place on June 30, 2020 – represents the start of a series of annual dialogues on poverty eradication.
Courtesy: IISD / SDG Knowledge Hub