The Shell Petroleum Development Company (SPDC) on Thursday, December 21, 2017 gave cheques for N14 million to 35 graduates in its 2017 Regional LiveWIRE Entrepreneurial Programme.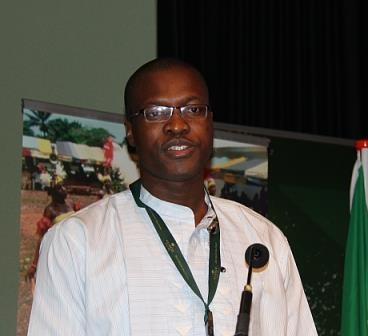 The News Agency of Nigeria (NAN) reports that the event took place in Effurun, Delta State.
Each of the beneficiaries got N400,000 as a business start-up grant.
The General Manager, External Relations of SPDC, Mr Igo Weli, said at the event that the programme, launched in 2003, had produced 6,687 entrepreneurs.
Weli, represented by the SPDC Infrastructural Manager, Mr John Uduaghan, said that the programme was targeted at empowering youths in communities.
"We do this by providing them with the requisite training and start-up finance, in the hope that, with legitimate means of livelihood, our young men and women will shun vices.
"These beneficiaries went through the entrepreneurship training, wrote business plans and pitched their business ideas.
"With the money, we expect that they will be able to successfully establish their businesses," Weli said.
According to him, the programme is part of the global Shell LiveWIRE social investment programme which enables young people to start their own businesses and create employments.
He stated that the Shell LiveWIRE Nigeria has won several awards including the Social Enterprise Award in 2010 and the African Leadership Award for Youth Development in 2011.
He said that two Nigerians, Mrs Deborah Atalor and Mr Precious Adeho, emerged winners in the 2017 edition.
"At the national level, five beneficiaries of our LiveWIRE programme won the Federal Government 'You Win Award' in 2014 and 2015.
"Also 10 beneficiaries won Tony Elumelu Foundation Award among others," he said.
Weli urged the beneficiaries to be determined to succeed in spite of challenges.
The state Attorney-General and Commissioner for Justice, Mr Peter Mrakpor, advised the beneficiaries to create employment and impact knowledge in their various communities.
Mrakpor, who was represented by Mr Omamuzo Erebe, a Director in the Department of Legal Drafting, Delta State Ministry of Justice, thanked SPDC for the gesture.
He said that the grant would help the beneficiaries to succeed.
Erebe noted the beneficiaries, drawn from Edo and Delta states, were also given certificates of participation in a week-long training.
NAN reports that the highpoint of the event was presentation of $10,000 to two Nigerians – Mrs Deborah Atalor and Mr Precious Adeho, who emerged winners in the 2017 edition of the Global Shell LiveWIRE Top 10 Investors Award.