The African Youth Initiative on Climate Change (AYICC), an umbrella youth-led network organisation represented in 42 African countries, has announced new executives that will take over its affairs for the next two years.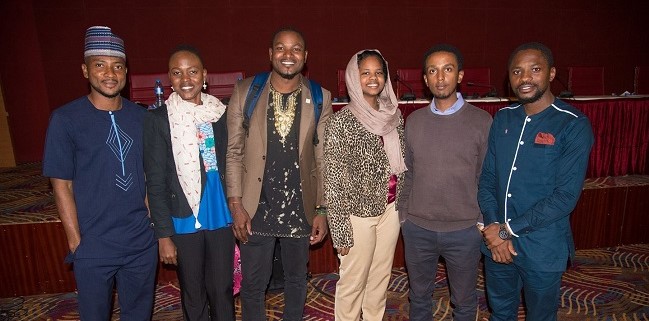 After a series of elections, winners of 2019-2021 AYICC Leadership positions are: Executive Director (Kasim Gawusu Toure – Ghana. Unopposed), Deputy Executive Director (Ouedraogo Oureratou – Burkina Faso. 44.2%), Networks and Partnerships Officer (Abiy Shimelis – Ethiopia. 27.1%), Information and Communications Officer (Olumide Idowu – Nigeria. 39.3%), and Finance and Fundraising Officer (Ebisa Mekonen Ambaye – Ethiopia. Unopposed).
Others include: Regional Coordinator Western Africa (Lougue Aboubacar Okana – Burkina Faso. 40.3 %), Regional Coordinator Eastern Africa (Gicheru Mercy – Kenya. 56%), Regional Coordinator Southern Africa (Muyunda Akufuna – Zambia. Unopposed), Regional Coordinator Northern Africa (Dahmane Kada – Algeria. Unopposed), and Regional Coordinator Central Africa (Patrick Malingapot De Sokome – CAR. Unopposed).
Brian Okoth, Chairperson, AYICC 2019 Elections Committee, while congratulating the new leadership team, disclosed that the network aims to equip African youths with the skills and opportunities that are needed to influence climate policy locally, nationally and internationally.
"AYICC coordinates the efforts from African youth so that they can act in a more coordinated and effective manner at forums such as the UNFCCC, UNCSD, AU forums, etc. Nationally and locally AYICC Chapters are involved in activities like awareness raising, tree planting, environmental education, stakeholder consultations and community projects around sustainable development and environmental conservation, among others," he added.