The Niger Basin Authority (NBA) has launched a $300 million fund with the African Development Bank (AfDB) for technical and environmental studies to protect the basin from the consequences of climate change.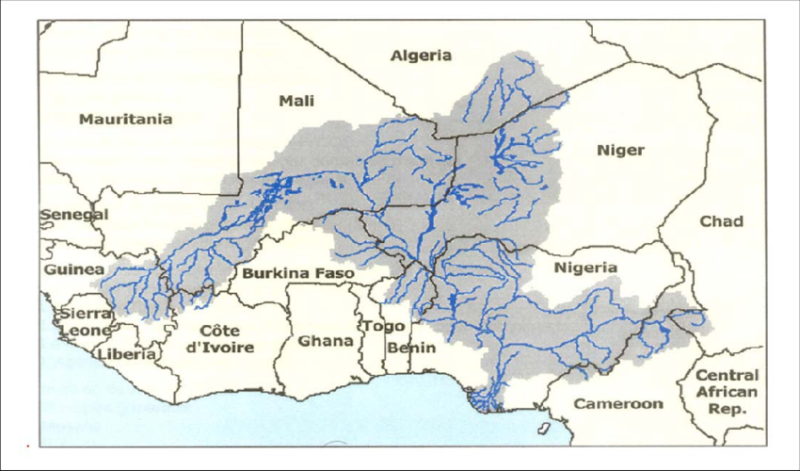 The Executive Secretary of NBA, Dr Abderahim Hamid, made this known on Friday, April 6, 2018 at the opening of the 36th Ordinary Session of the Council of Ministers of NBA in Abuja.
The project, which is the Programme for the Integrated Development and Adaptation to Climate Change in the Niger Basin (PIDACC), would promote the adaptation of mechanisms to manage the depletion of the basin.
Hamid said that it was important for NBA member countries to make additional efforts through contributions and strengthening of human capacities towards improving the people's livelihoods.
"I would like to request for member countries' political and financial support and their ownership of NBA actions, so as to create favourable conditions for the people, especially in efforts to engage the youth of the basin."
He pledged that the authority would continue to improve governance without forgetting the current difficulties in trans-boundary basin management.
The Minister of Water Resources, Mr Suleiman Adamu, said that the degradation of the environment in the Niger River Basin and its impact on the natural resources were the major concerns of countries, adding that the solutions entailed strengthened cooperation.
He said that the combined phenomena of climate change and population growth as well as irrational and abusive exploitation of natural resources had been having adverse consequences on the social-economic activities in the basin.
Adamu said that it was saddening to note that the Niger Basin Area, with a population of more than 130 million, was facing myriad challenges despite its richness and its diversity.
He underscored the need for the member countries to promote the development of the region by showing more commitment via the payment of their contributions.
Adamu urged them to pursue programmes such as the implementation of major integration projects and the Silting Control Programme in the basin, among others.
He also noted that programmes such as Reversing Land and Water Degradation Trends in the Niger Basin and the Water Resource Ecosystems Programme had been of great importance to the survival and development of the basin.
The minister restated the commitment of the Federal Government to fast-tracking the development of the basin, so as to achieve the overall goal of improving the livelihoods of the residents of the area.
News Agency of Nigeria reports that the Niger Basin Authority has nine-member countries – Benin Republic, Burkina Faso, Cameroon, Cote d'Ivoire, Guinea, Mali, Niger, Nigeria and Chad.
The population of the basin is approximately 130 million inhabitants and 70 per cent of the population are living in rural areas.
Due to its ecological and socio-economic importance, the Niger Basin is crucial to the development of the sub-region.
By Tosin Kolade