No fewer than 2,700 people had fled their homes as the Philippines' second most active volcano erupted and government scientists warned on Friday, July 2, 2021 that stronger explosions could occur.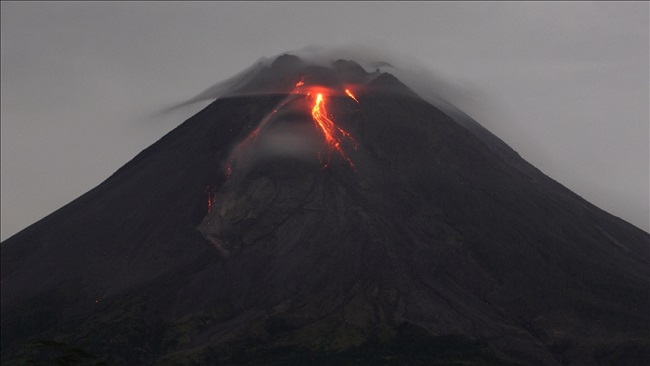 Five bursts of volcanic gas and steam, reaching as high as 3 kilometres into the air, occurred at Taal Volcano in Batangas province, 66km south of Manila, on Thursday.
In the past 24 hours, the institute recorded 29 volcanic earthquakes and high levels of sulphur dioxide emissions at Taal Volcano, the Philippine Institute of Volcanology and Seismology (Phivolcs) said.
The alert in Taal was raised to level three, which means that magma extruding from the main crater could drive an explosive eruption, the institute said in a bulletin.
Phivolcs urged residents to stay away from high-risk areas due to the hazards of pyroclastic density currents and volcanic tsunami should strong eruptions occur."
Since Thursday evening, 2,784 residents from 13 villages around Taal had evacuated their homes, spokesman for the national disaster agency Mark Timblal said.
No mandatory evacuation was being implemented, and local governments were concentrating on moving people out of areas that are supposed to be off limits and high risk, he added.
Taal last erupted on January 12, 2020, displacing more than 376,000 people from surrounding towns.
At the time, thirty-nine people died due to illness while in evacuation centres and accidents caused by thick ash fall, according to the provincial government.
Taal has erupted 33 times since 1572.
It is a popular tourist destination for its picturesque crater lake.
Taal also has the distinction of being the only known volcano in the world within a lake on an island.