21st Century Technologies Limited, a Nigerian information technology firm, has rejigged her operations to solve some of Nigeria's toughest challenges, Mr. Wale Ajisebutu, the chief executive officer of the company, has said.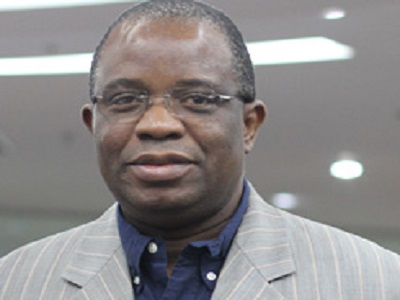 Nigeria's socio-economic challenges include: power and energy infrastructure, food security and agriculture, wealth creation and employment, mass transportation, land reforms, security, and education.
Each of these problems has significant negative impacts on Nigeria's economy.
But 21st Century Technologies Limited has developed a set of solutions to address and shape the present and future of Nigeria and Nigerians.
"Central to all these are tailor-made solutions to address these challenges; they are indigenous solutions with global standards. We believe that Nigerians deserve the very best. That is why the solutions are local to address local challenges," Ajisebutu said.
ICT solutions remain the vital instrument that can be used by Nigerians to enhance service delivery strategy and bring about innovations for the development of the economy.
Ajisebutu added : "That is why the solutions have been developed by some of the world's best brains taking into consideration the Nigerian environment, because we cannot copy what works in other climates and expect them to work perfectly here."
According to him, 21st Century Technologies is building infrastructure platform including applications that will revolutionise ICT in Nigeria.
21st Century Technologies has been in the Vanguard of IT development with the introduction of various portals and applications.
With two decades of experience, it is said to be fully mobilised and well positioned to build converged, multi-service and efficiently managed communications networks in Africa.
It owns and operates what is beleived to bethe most extensive optical fibre cable metropolitan networks in Nigeria with speeds up to 10Gbps, high-speed Corporate Dedicated Internet Access and IRUs for a total of 10Gbps, fully redundant International subsea fibre capacity with two separate vendors.
It is currently the leading commercial Data Centre Service Provider in Nigeria, specialising in the commercial protection of off-site data, server hosting, indexing and records archiving in presumably state-of-the art facilities that meet strict measures of security, stability and fire prevention.