The Nigerian Meteorological Agency (NiMet) has predicted that the length of growing season for 2018 is expected to range from 117 to 287 days in many parts of the country.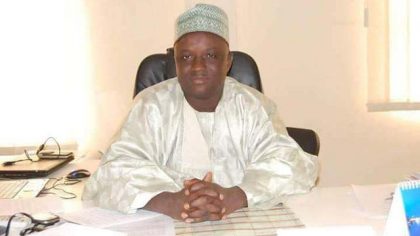 NiMet, in its 2018 Seasonal Rainfall Prediction (SRP), stated that normal length of growing season was predicted for most parts of the country during the years.
It explained that cities such as Yelwa, Bida, Shaki, Ikeja, Abuja, Jos, Ibi, Makurdi, Ogoja and Ikomare were expected to experience a longer than normal length of growing season.
NiMet said the end of 2018 growing season was expected to commence from Sept. 28, while the earliest cessation date was expected to start from the same date.
According to NiMet, this will occur around Sokoto and Katsina, while the southern cities, with ample soil moisture should have their cessation as late as December.
"Cessation of the growing season is expected to be normal across most parts of the country.
"Early cessation is anticipated over Jos, Ibi, Uyo, and Ikeja but will, however, be a little delayed over parts of Ibadan, Ondo and Warri.''
The agency also predicted that the 2018 rainfall season was expected to start by early March over southern coastal cities and end in December over the coast.
It further predicted that a normal length of season was expected with normal rainfall amounts, adding that it would not present any major danger to agriculture and recommended climate smart agriculture.
According to the prediction, the earliest onset date is expected to be from March 1 around the coastal region of the south-south.
"The onset date changes as we move northwards with areas around Maiduguri, Potiskum and Nguru predicted to have onset from June 1.
"The country is expected to experience normal-to-earlier-than-normal onset, while places like Sokoto, Bauchi, Kaduna, Lafia, Makurdi, Ado-Ekiti, Akure, Calabar and Eket are expected to experience early onset.
"Places like Yelwa, Bida, Abuja, Iseyin, Abeoukuta, Lagos and Umuahia are likely to experience late onset while other parts of the country are expected to have normal onset,'' it said.
NiMet said the least amounts of rainfall for 2018 would be within the range of 400 to 800 millimetres across the extreme north like Katsina, Nguru and Sokoto.
It added that rainfall amount of above 1,300 millimetres was likely over Eket and Calabar along the coast of south east.
According to the agency, Abuja, Gombe, Yelwa, Bida, and places along the Rivers Niger and Benue are expected to have annual rainfall amount in the range of 800 to 1600mm.
"Most places are likely to have normal rainfall amount with exceptions to areas around Nguru, Yelwa and Ibi where about five to seven per cent above normal rainfall is expected.
"Areas around Shaki and Abeokuta are likely to experience below normal annual rainfall amount,'' it said.
By Sumaila Ogbaje