This is 2018, a year that promises goodies to the environment. Aside the World Environment Day that comes up on June 5, there are other events environmentalists should look out for. One of them is Sustainability Strategy 2018 FIFA World Cup.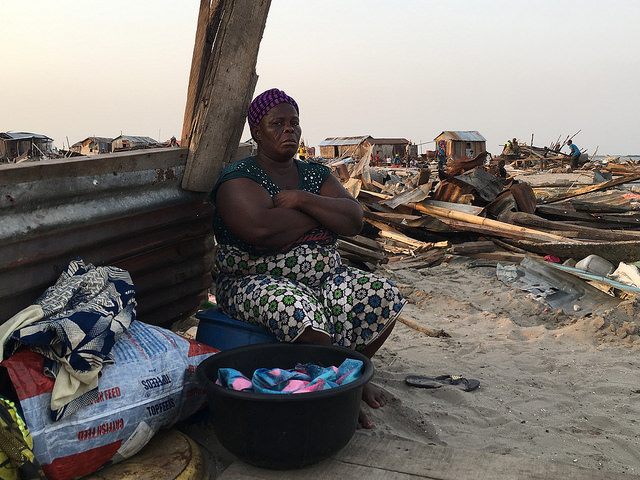 Surprised that the world football federation is environment-friendly also? Wait for Russia 2018, which Nigeria is among the teams.
Anyway, that is story for another day. But let us recap some of the events that EnviroNews took interest in the past year.
One of the issues that came up is mercury. On February 14, at Sheraton Hotels and Towers, Ikeja, Lagos, the United Nations (UN) and its agencies entered into partnership with the media and non-governmental organisations to save the environment and humans from the dangers posed by the use of mercury via an awareness-raising workshop. In attendance were journalists from the print and electronic media, NGO executives, Federal Ministry of Environment (FMENV) staff and other stakeholders.
The campaign did not stop there, as other NGOs like Sustainable Research and Action for Environmental Development (SRADev Nigeria) picked it up from there.
The campaigns were part of efforts to implement the Minimata Convention on mercury phase-out.
There was the issue of renewable energy. One forum that discussed that was organised by Nigerian Conservation Foundation (NCF) and Shangix Development Limited (SDL) at Lekki, Lagos in February.
The briefing was part of activities for the 2017 Energy Week with the theme, "Energy: Make it Nature-friendly".
NCF and Shangix put up an essay competition for junior and senior secondary school students in District 3, Lagos.
Then the New Lagos Environment Bill, which is still lingering, came to the fore. At the vanguard of the campaign against it were Environmental Rights Action/Friends of the Earth (ERA/FoEN) and other civil society organisations (CSOs) who vowed to mobilise Lagosians to ensure that Governor Ambode was stopped from signing the "obnoxious" bill into law.
To mark the World Water Day, on March 22, they challenged the Lagos government with a protest march from Ikeja Local Government Secretariat, near Computer Village, to Alausa, the seat of Lagos government.
The New Lagos Environmental Law was eventually signed into law by Governor Akinwunmi Ambode, with three "controversial" foreign firms contracted to handle Lagos water. That brewed another issue, as 'Our water Our Right Coalition' maintained that the only model that could solve the Lagos water problem was what they called public-public partnerships (PUPs).
The managing director of Lagos Water Corporation (LWC), Mumuni Badmus, they said, had gone on radio "to give unsuspecting Lagosians, in a well-polished language, a list of companies that will be managing water – our common patrimony. Alas, shortlisted companies included Abengoa, Veolia and Metito."
The coalition insisted that the three firms could not be trusted with Lagos water.
The alarm was raised also on toxic waste dumped in Koko community in Warri North Local Government Area, Delta State.
ERA/FoEN at a press briefing in Lagos, asked the Delta State government and the National Environmental Standard and Regulation Enforcement Agency (NESREA) to immediately set up a commission of inquiry to investigate the development.
The company linked to the dumping of the toxic waste in Koko for over three months was identified as Ebenco Global Link Limited.
In a related development, after over five years that the United Nations Environment Programme (UNEP) recommended that Ogoniland be cleaned of the last drop of oil spill, it was reported that no drop had been cleaned. ERA disclosed this at a press briefing on April 4, in Lagos.
Similarly, Agip/ENI and its subsidiary, which had reportedly evaded justice for long on the suit against it by Ikebiri Community, incurred the wrath of ERA/FoEN.
The Ikebiri community comprises several villages in Bayelsa State. Its main economic activities include palm-wine tapping, canoe carving, fishing, farming, animal trapping and traditional medical practices.
In Lagos, Makoko residents lamented water pollution, dredging and called on both the state and federal governments to assist them in their major occupation of fishing.
The event, with the theme Fish Not Oil, was organised by Health of Mother Earth Foundation (HOMEF).
Nigeria was among the first group of A5 countries that wanted to replace Hydrochlorofluorocarbons (HCFCs) with ozone-friendly hydrocarbons, according to the Montreal Protocol. At a workshop in Lagos, stakeholders gave their nod to the Kigali Amendment on Montreal Protocol.
The workshop that took place on Wednesday, July 26, 2017 at GolfView Hotel, Ikeja, was attended by about 150 participants from Ministries Departments and Agencies (both federal and states), United Nations bodies, Refrigeration and Air-conditioning Services (RACS) industrialists and the media.
The HCFC Phase-out Management Plan, or HPMP, for Nigeria was approved at the 62nd meeting of the Executive Committee (ExCom) of the Multilateral Fund (MLF) for the implementation of the Montreal Protocol, which will result in the complete phase-out of 407.7 ODP tonnes of HCFC in the country by January 1, 2040. United Nations Development Programme (UNDP) is the lead Implementing Agency (IA) while UNIDO is the Cooperating Agency (CA).
Housing issue also got our attention. My Own Home scheme of the Federal Government, with a loan of $300 million from the World Bank, planned to make every Nigerian a homeowner.
In partnership with Nigeria Police Mortgage Bank and other eight microfinance banks, the scheme was enabled by the Central Bank of Nigeria (CBN) and supported by Nigeria Housing Finance Programme (NHFP), Nigeria Mortgage Refinance Company (NMRC) and Mortgage Bankers Association of Nigeria (MBAN).
There was also a housing fair in Lagos where builders and building materials producers met with the market.
Agriculture, which the federal government is trying to revive, was the topic at a stakeholders' workshop organised by West Africa Network for Peacebuilding (WANEP)-Nigeria. There, Lagos State Commissioner for Agriculture, Oluwatoyin Suarau, said: "Agriculture remains a key sector that plays major role in poverty reduction in Lagos State and Nigeria at large, and both (Lagos and Nigeria) can contribute to climate change mitigation and achieving sustainable peace for growth and development with total commitment."
He was represented by Oke Olumuyiwa at the event themed "Impact of Climate Change on Small Scale Farming in Lagos State" held at Regency Hotel, GRA, Ikeja.
Otodo Gbame community also last year stormed Lagos Government House at Alausa, Ikeja, demanding resettlement and compensation.
Some of the protesters, including a pregnant woman, who marched from MKO Abiola Park at Ojota, slumped at Government House. It was alleged that policemen at the Government House used tear gas on the peaceful protesters, causing some of them to slump.
The protesters, who blocked the road to Government House, some lying on the road, vowed that they would not to leave until Governor Akinwunmi Ambode addressed them.
The protest was used to mark one year since the first phase of forced eviction of over 30,000 people from Otodo Gbame community in Lagos. It was organised with the support of Justice and Empowerment Initiatives – Nigeria (JEI), Nigerian Slum/Informal Settlement Federation and Amnesty International Nigeria.
The grouse of the evictees was that "the Lagos State government was yet to implement any relief or resettlement in line with its own promises and the judgment of Hon. Justice S.A. Onigbanjo of the Lagos High Court."
Like mercury, there was Lead Paint Elimination Campaign organised by SRADev-Nigeria, in Lagos. At the event, the Consumer Protection Council (CPC) said it was ready to ensure that Nigerian markets were rid of lead-laden products.
Climax of reports last year seems to be the issue of green bond. The Federal Government in December offered for subscription by auction N10.69 billion worth of sovereign green bonds, the Debt Management Office (DMO) said. It stated that the five-year tenor bond would mature in 2022 at a coupon rate of 13.48 per cent per annum to finance renewable energy projects.
The green bond was issued following Nigeria's endorsement of the Paris Agreement on Climate Change of September 21, 2016, with the aim of strengthening a global response to the threat.
Forty-nine days after President Muhammadu Buhari signed the instrument of ratification of the Paris Agreement on Climate Change in Abuja, Nigeria's endorsement of the global treaty took effect on Tuesday, May 16, 2017 when the country officially presented the authorisation.
With that, Nigeria emerged the 146th country to endorse the Paris Agreement, says Mr Santiago Villalpando, Chief of the Treaty Section of the UN, at the presentation of the Climate Change Endorsement instrument by Nigeria's Ambassador and Permanent Representative to UN, Prof. Tijjani Bande.
By presenting its endorsement to the UN, Nigeria deposited its instruments of ratification, acceptance, approval or accession with the depository.
And what seemed like the anti-climax was the campaign against the sale of national assets.
This issue took us to the New Year because soon the Federal Government may have some axe to grind with Nigerians if it goes on with its proposed sale of national assets to finance budgets.
It will have to contend with different labour unions, associations and civil society organisations (CSOs) who have mapped out plan of action to stop the proposed sale of national assets like the National Theatre and the Tafawa Balewa square (TBS).
The groups, including Amalgamated Union of Public Corporation, Civil Service Technical and Recreational Service Employees (AUPCTRE), Centre for Social Change and Citizenship Education (CENSORCHANGE) and Joint Action Front (JAF), made this known in Lagos on Tuesday, December 19, at a press conference anchored by ERA/FoEN.
This issue will serve as the first issue on matters arising this year.