Alcoholic beverage maker, Guinness Nigeria Plc, is partnering with international charity organisation, WaterAid Nigeria, to construct two solar-powered water facilities at Gwam in Ningi Local Government Area of Bauchi State. The venture aims at improving access to safe water, hygiene and sanitation in the community.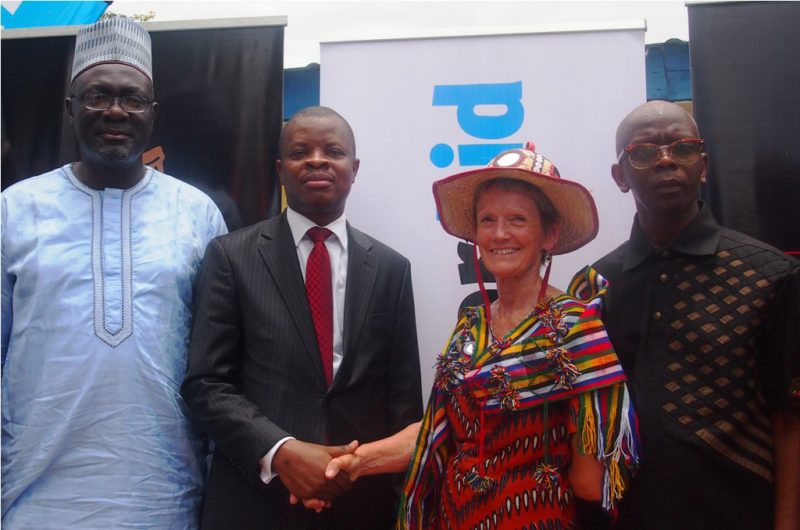 The Guinness Nigeria/WaterAid Gwam water facility, which was recently unveiled at a colourful ceremony, is one of two major water schemes which the brewing bigwig has delivered this year in collaboration with international not-for-profit partners, and the 34th site for the Guinness Nigeria, Water of Life initiative in Nigeria.
Some 20,000 people will benefit from the water scheme, which comprises two solar-powered boreholes and two blocks of toilets.
Guinness Nigeria's Corporate Relations Director, Mr. Sesan Sobowale, at the occasion reiterated the company's commitment to initiatives that improve access to safe water. In his remarks, he noted that Guinness Nigeria would continue to play a leading role in promoting water stewardship in Nigeria. He thanked Water Aid for its transformational work in promoting health and hygiene in the country.
Sobowale said: "Diageo's water blueprint articulates the role we will play as a business to tackle a wide range of water-related issues both in Nigeria and globally. In furtherance of this blueprint, Guinness Nigeria has prioritised interventions that improve access to safe water especially in communities that face acute water scarcity.
"We have also invested in technologies that help us manage our water use. The construction of the Gwam water scheme is in furtherance of our efforts to help more Nigerians access clean drinking water. Our hope is that by improving access to clean water, we can help people in Gwam community improve their hygiene and overall wellbeing."
Also speaking at the commissioning ceremony, the Bauch State Commissioner for Water Resources, Alhaji Mohammed Ghali Abdulhameed, expressed the state government's gratitude over the newly-constructed facility. He submitted that the water facility would support the state government's drive to improve health and hygiene for its citizens.
"This intervention is indeed timely and commendable. Water is an absolutely essential resource that is vital for the health and wellbeing of our citizens. We, the people of Bauchi State, are therefore delighted that Guinness Nigeria and WaterAid have joined forces to improve access to safe water in our state. We are immensely grateful for this intervention" he said.
Chief Executive, WaterAid International, Ms. Barbara Frost, underscored WaterAid's vision to help create a world where everyone, everywhere has access to safe water, sanitation and hygiene. She said: "It is great to see that the Bauchi State Government, Guinness Nigeria and WaterAid are working collaboratively to tackle the challenge of water scarcity in Bauchi State. I would like to thank the government of Bauchi State for creating a conducive environment that has enabled WaterAid to implement its programmes in the state. WaterAid will continue to partner various stakeholders in Nigeria to transform lives by improving access to safe water, hygiene and sanitation."
Last year, Guinness had executed similar water projects in the Adigbe area of Ogun State and in 10 communities across three local government areas of Cross River State.
In February this year, Guinness Nigeria announced that, in furtherance its flagship "Water of Life" scheme, it would be partnering with WaterAid Nigeria and Oxfam, two leading international NGOs, to improve access to safe water in Nigerian communities that face severe water scarcity.