Environmental Rights Action/Friends of the Earth Nigeria (ERA/FoEN) has flayed the Federal Government for failing to address issues that led to the death of playwright and activist, Ken Saro-Wiwa, and eight other Ogoni leaders in 1995. The group is also demanding a public apology from the government and Shell for the incident.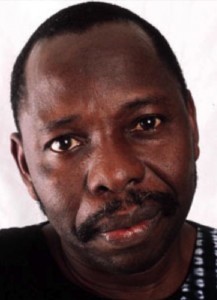 In a statement issued in Lagos to commemorate the 19th year of the murder of Saro-Wiwa and the other Ogoni leaders, ERA/FoEN said that justice has not been served over the murders even as the insatiable appetite of the oil industry, particularly Shell which it claimed has ruined the environment and livelihoods in the Niger Delta, continues to grow.
According to ERA/FoEN, Saro-Wiwa and several other Ogoni leaders were executed by the General Sani Abacha junta for mobilising and speaking out against the impact of Shell's activities and that of other oil companies operating in Ogoniland.
ERA/FoEN Executive Director, Godwin Ojo, is quoted in the statement as saying: "Ken Saro-Wiwa was killed because of his opposition to Shell's environmental atrocities in Ogoniland and the decision of government to look the other way. It is sad and shameful that the kangaroo judgment that sent him to a cruel and undeserved death is yet to be quashed by the successive civilian administrations till this day."
Ojo lamented that, in spite of the misery inflicted on the people of Ogoniland by Shell, none of the successive civilian governments including that of the incumbent President Goodluck Jonathan administration failed to demonstrate the political will to bring the violator to justice.
"The sad reality is further rubbed in by the fact that more than three years after the submission of the United Nations Environmental Programme (UNEP) Assessment of Saro-Wiwa's homeland in Ogoni, there is nothing to show on ground that the implementation will be carried out as stipulated by the UN agency."
The ERA/FoEN boss pointed out that, rather than engaging the issues frontally, "this administration has been going round in circles from setting up a Hydrocarbon Pollution Restoration Project (HYPREP) to initiating projects that do not have input from the Ogoni community".
"What we are demanding like we have in previous years is the immediate quashing of the kangaroo judgment on Saro-Wiwa and the Ogoni eight by the Justice Kuta tribunal and a public apology from Shell for instigating the crisis that led to the fiasco in Ogoniland. We also insist that the sacrifice made by the Ogoni 9 will be utterly meaningless if the implementation of the UNEP Assessment report is rubbished as is the situation at the moment. This 19-year gimmick must stop. We demand action," Ojo insisted.