To halt the peculiar climate conditions in the country through tree planting, two non-governmental organisations (NGOs) have mobilised 120 volunteers to achieve a goal to plant one million trees.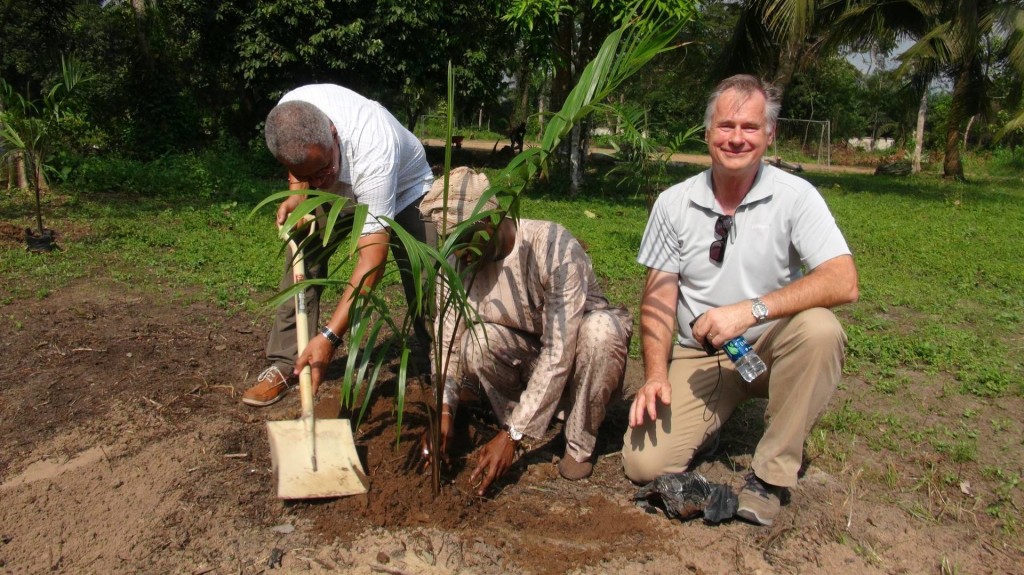 The tree planting campaign that targets 50 trees per day until the 1 million objective is achieved, is being organised by the Urban Tree Revival Team (UTRT) Lekki Urban Forestary and Animal Shelter Initiative (LUFASI).
The project is expected to commence on Saturday, February 8, 2020 and volunteers who came to the office of the organisers for accreditation ahead of the kick-off of the campaign said they were ready to plant trees for the future.
Mr Godspower Kuku, a volunteer who once lived in the United Kingdom, said that climate change was impacting on everyone, hence the need for all to imbibe tree planting and not to be left for government to handle.
"It will be a disservice to the unborn generation of our dear nation if we stand aloof and feel unconcerned without planting trees to shield them from the subsisting climate unfriendly conditions.
"Other climes are taking steps to remedy the situation; we should be seen to be doing something in that direction too to sustain life in our society.
"We are ready to storm the streets of Nigeria with tree planting until the target of one million trees is planted this year as part of our service to humanity," he said.
Ms Jane Asuka, who said she was recruited online for the tree planting campaign, expressed excitement for the community service.
Asuka, a student of the Lagos State University (LASU), added that, with the recent climate crisis such as the Australian bush wild fire, actions should be taken to prevent such in Nigeria.
"We need to learn from the experiences of other people and act accordingly to avert crisis," she said.
The Convener of UTRT, one of organisers of the event, Ms Omobola Eko, said that all logistics arrangement had been made to kick-start the ecosystem reclamation event.
She said the tree planting campaign would begin from the Lekki Lagos axis toward inner Lagos to other parts with a tree planted on every available space.
According to her, the group would ensure that the trees are nurtured to maturity over the years.
Environment experts said presence of trees could lessen climate change havoc on human beings as they remove carbon in the air, halt ecological degradation and provide medication as well.
By Uchenna Eletuo