Earth Day is believed to be the largest secular event in the world. It has been described as the power of a contagious people's movement that returns each year. This year, world leaders united in New York City to sign the Paris Agreement, a landmark achievement in the fight against climate change.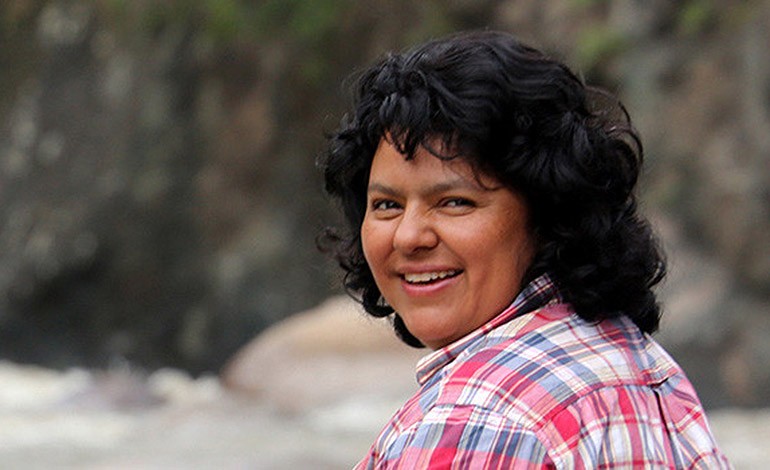 According to the Earth Day Network, Earth Day is people standing up for an environmental problem they are passionate about.
"It's creating learning experiences in schools so that our next generation will be environmentally informed global citizens. It's recognising an opportunity for your community to become more sustainable. Small green acts add up. Mobilising people creates change. Earth Day is being engaged, being responsible, and being part of a movement," stresses the Earth Day Network.
Eleven stand out events that happened around the World to mark Earth Day are worthy of note.
Tree-planting in Lagos. Four-year-old Miss Fagekemi Kolawole was among a gathering of Lagosians that planted trees on Friday 22 April to mark the Earth Day in Nigeria. At the event held along the Lagos-Ibadan Expressway, Ketu axis, youth groups called on the Lagos State Government to address the rapid depletion of green areas in the state, informed by the development of housing estates, which the youths say are not environmentally sustainable. They made a case for Nigerians of all age brackets to hugely get involved in tree planting efforts so as to replace lost tree covers and protect the earth.
Setting the bar high for cities. Mayor Tomás Pedro Regalado is helping make Miami green. His Earth Day proclamation sets Miami apart as an American city that is taking climate change seriously. Mayor Regalado announced that Miami will be going 100% renewable energy by 2050. As one of the hottest cities on the map, it is hoped that their action will inspire others to follow suit.
A clean sweep in Europe. The "Let's Do It" campaign is making headway in cleaning up the world. The movement started in Estonia and has engaged 13.8 million people over the past seven years. In celebration of Earth Day 2016 Greece, Croatia, Hungary, Latvia, Ukraine, and Lithuania held massive clean-ups across Eastern Europe. Four-10% of their populations are anticipated to help pick up trash after mapping it first.
Students for a greener China. China is the world's top carbon emitter. University students there have taken note and are stepping into environmentalist shoes. Universities in Beijing are spreading awareness about recycling and helping plant trees. Students will now receive seeds in return for their recyclables.
One islander, one tree. Down in the Caribbean, St. Kitts and Nevis made a bold move and planted a tree for each of its citizens this Earth Day. A nation of 55,000 people, they are taking Earth Day Network's Trees for the Earth goal head on and will plant 55,000 trees over the next five years.
India pedals towards a greener Earth. Cyclists in India kicked-off an environmental awareness rally in Bangaluru, Kranataka. A parade had over 20,000 environmentalist cyclists. In addition to their cycling awareness campaign, the contributed to the #Trees4Earth campaign by planting 60,000 tree saplings in public spaces at all of the district headquarters.
Morocco is (royally) committed to fighting climate change. The hosts of COP22 in Fall 2016, demonstrated their sincere commitment to a sustainable future by sending Princess Lalla Hasnaa to sign the Paris Agreement. Following a successful COP21 in Paris, this is a positive indication that Morocco will pick up where France left off.
Vietnam gets in rhythm with Earth Day. A flash mob dance performance grabs attention. In Ho Chi Minh City a creatively choreographed flash mob had 1,000 dancers. Young students and hearing-impaired members of the local Deaf Community Organisation (source: http://bit.ly/1VxuOHd) were among the dedicated participants. The theme of their Earth Day celebration was water conservation.
Honduras Remembers Berta Cáceres. In Puerto Cortes, Honduras, dozens of people participated in a tree planting and educational event on Earth Day this year in the memory of the Lenca activist Berta Cáceres. Coral Tree seedlings were given out and organisers of the event described who Berta was, as well as the important role trees play in the hydrological cycle in Honduras. Berta Cáceres was an indigenous Goldman Environmental Prize-winning environment and land defender who was assassinated last March. She co-founded an indigenous people's campaign against the Agua Zarca dam. Earth Day is the perfect day to remember and be inspired by the memory of someone such as her. ¡Viva Berta!
Kiribati builds its resilience. Islands feel the devastating effects of climate change first. Kiribati islanders are working as hard as possible to protect their home. They have responded to the #Trees4Earth call for action campaign by planting trees that will benefit their native ecosystems. Mangroves are essential for Kiribati as they can thrive in salinised water, boost fish populations, and ultimately help stabilise the coastline and prevent further erosion from rising Pacific seas.
North American fans of the sci-fi classic Independence Day. 20th Century Fox Home Entertainment is offering a special 99 cent Digital HD purchase of the film via Google Play today through Monday, with all of Fox's net proceeds benefiting Earth Day Network and our Trees for the Earth initiative!