One thousand farmers including the youths in Edo State will benefit from cassava programme by the state government, an official has said.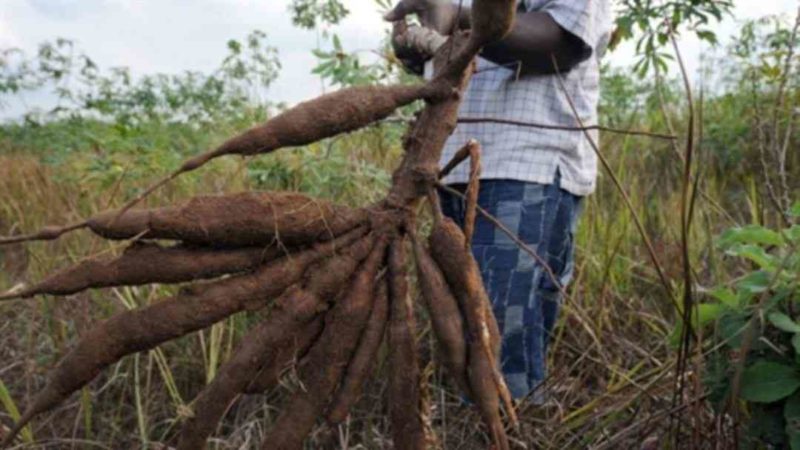 Alhaji Abdullahi Oshiobugie, Edo North Coordinator, All Farmers Association of Nigeria (AFAN), made the disclosure in an interview with the News Agency of Nigeria (NAN) in Benin City, the state capital, on Sunday, January 7, 2018.
He said that the programme was in partnership with the Nigeria Incentive Based Risk Sharing System for Agricultural Landing (NIRSAL).
He further said that in order to facilitate the commencement of the programme, the state government had paid its counterpart funds of N140 million for land preparation.
Oshiobugie also disclosed that 1,000 hectares of cassava would be cultivated by the farmers to enhance Edo's agricultural production.
He said that the 500 hectares would be cultivated under the programme in Edo North Senatorial District of the state.
He said that the Otaru of Auchi, Alhaji Aliru Momoh in Etsako West Local Government Area of Edo, has also provided 500 hectares of land needed for the programme in the district.
While commending the initiator of the programme, Oshiobugie said, "We are happy now, especially when you consider that the land will be prepared for the farmers.
"Again, the beauty of the programme entails that the farmers need not bother themselves about the market for the produce as there are already available buyers under the project.
"For us in Edo North we are ready for the project as the land provided by our monarch has been surveyed and awaiting preparation by the initiators.
"We have already 150 farmers and 200 youths that will be participating in the programme in the district.
"I am sure the same can be said of Edo Central and Edo South Senatorial Districts that will also host the project," he said.
By Igbaugba Ehigimetor