The Global Director, TAP Project SDGs Mission, Mr Abdulsalami Ladigbolu, says no fewer than 1.2 million Nigerian youths will benefit from "The August Project" (TAP) capacity building project.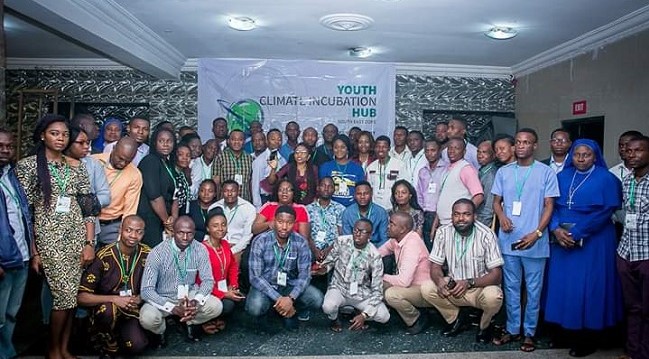 Ladigbolu said this in an interview in Abuja on Friday, December 17, 2021.
He said that the project, sponsored by the Office of the Senior Special Assistant to the President on Sustainable Development Goals (OSSAP-SDGs) would last for 10 years.
According to him, TAP, a cognitive re-orientation initiative will individually and collectively improve the lives of the Nigerian youths directly.
He said that it would also address the problems of forced labour and modern day slavery as well as irregular migration and human trafficking brain drain in the country.
"The TAP project which is an initiative of UNESCO Read and Earn Federation and OSSAP-SDGs will address youths disenfranchisement associated through the four critical identified areas.
"These areas are intellectual capacity building, leadership capacity building, economy capacity building and digital technology capacity building.
"TAP project aims to achieve the UN mandate on Sustainable Development Goal 4 (Quality Education), goal 8 and goal 9 (Decent work and Economic Growth)," he said.
The global director further said that the capacity building was targeted at the National Youths Service Corps (NYSC) members, to enable them create a broader base economy needed to create employment through strategic innovations.
"The essence of the programme is to complement the priority and aspiration of the country, most especially the effort of President Muhammadu Buhari's Economy Recovery and Growth Plan towards lifting 100 million Nigerians out of poverty through sustainable economic growth.
"The duration of the programme is 10 years and it is targeted at both youths who have higher education qualifications and non-higher education qualifications.
"We are working closely with the OSSAP-SDGs towards helping 1.2 million Nigerians youths to benefit from the programme so that they can become relevant global work force with external validation credentials to compete favorably with their counterparts across the globe.
"The programme is targeted at the youths because we believe that the prosperity of any nation will determine how you treat the youths.
"It will determine how you give them an opportunity to play important role in complementing the efforts of the President in uplifting 100 million youths from poverty," he said.
Ladigbolu added that the programme would ensure that the youths are well equipped and also make them self-reliant to cope with the challenges of the future.
It would be recalled that Princess Adejoke Orelope-Adefulire, Senior Special Assistant to the President on SDGs, had said that the Federal Government would continue to encourage the youths to develop sustainable livelihoods.
Orelope-Adefulire said that the multi-million-naira training centre established by her office would promote social equity, employment generation and sustainable development of the youths.
By Funmilayo Adeyemi